The Ultimate Guide to Using Social Proof for B2B SaaS Marketing
Discover why social proof is one of the best strategies for B2B SaaS marketing and how it can help your brand increase sales and drive conversions.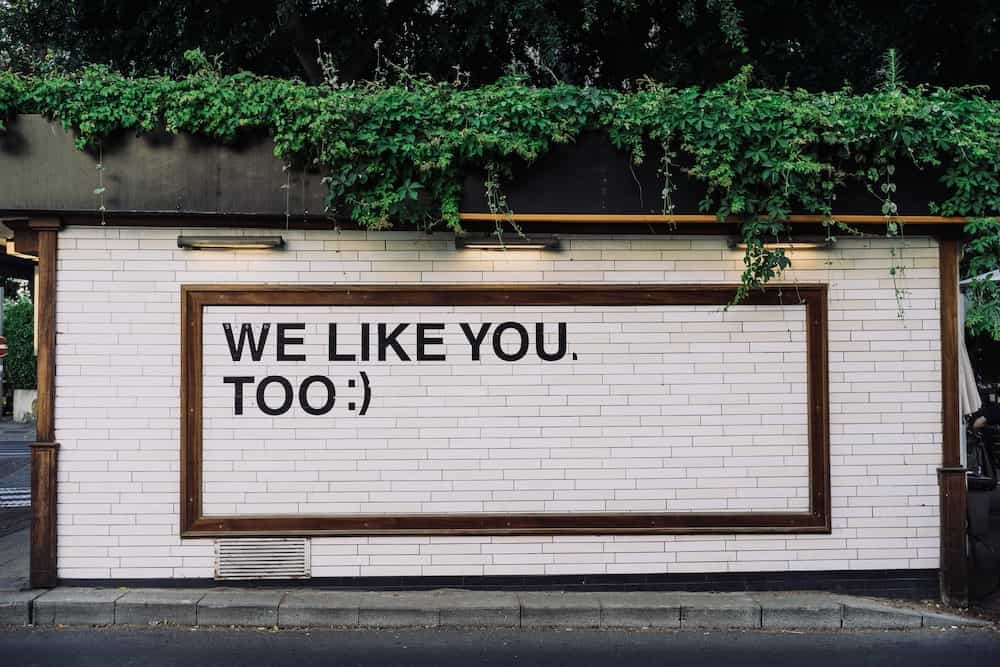 Imagine for a second that you're in a new city and looking for a place to eat. You see two restaurants side by side, both with outdoor seating. One is full of people, and the other is empty.
Which one are you more likely to choose?
If you're like most people, you'll go with the one that's full. After all, if other people are eating there, it must be good, right?
This is an example of social proof.
You can highlight other people's experiences and show your customers that your product is worth their money.
In this post, we'll take a closer look at social proof and how you can use it in your B2B SaaS marketing.
What Is Social Proof?
Social proof is a psychological phenomenon that occurs when people conform to the actions of others to feel accepted and belong to a group.
Robert Cialdini, a professor of psychology and marketing, defines social proof as "the principle of social influence that says we determine what is correct by finding out what other people think is correct."
Our natural tendency is to look to others for guidance to "reflect correct behavior" when considering a new product. If other people have tried it and liked it, we might too.
Social proof is one of the most important Trust Signals you can use on your website. Third-party influence can convince even the most skeptical buyers, and social proof is one of the most effective ways to build trust with your audience.
Why is social proof important?
62% of consumers are more likely to purchase if they see photos and videos from other customers.
90% of buyers are more likely to make a decision after reading a trusted review
56% of B2B buyers consider customer reviews the most important variable when making a decision
At the time when I was Head of Growth for PieSync (before it got acquired by HubSpot) we set up automated email campaigns asking PQLs for reviews and testimonials based on their product use case.
We'd reward them for this by either giving them a discount or an Amazon voucher and got great engagement which led to hundreds of testimonials based on dozens of unique product use cases.
We used these on the dozens of unique landing pages we had for different product use, which ensured we always had a 100% relevant quote on each LP. After implementing these custom testimonials, we saw a 35% increase in visit-to-lead conversion.
— Ruben Camerlynck, Founder of SaaSB2B.com

6 basic types of social proof
Once you know what social proof looks like, you'll see it everywhere. Choose the types of social proof most relevant to your audience.
Case studies
Your happy customers are your best salespeople. Case studies or customer stories provide an in-depth look at how your product or service helped previous customers achieve their goals. Most major players like HubSpot use case studies in their marketing strategy.
When visitors see you've helped others like them, they might picture themselves benefiting from your product. Position your customers as the hero in the story. You can then repurpose case studies into blogs, posts on a social media platform, email drip campaigns, or webinars.
Customer testimonials
Get testimonials from well-known industry thought leaders or social media influencers. Testimonials with photos are even better. They help your potential customers feel like they know the person and can relate to their experience.
Offer a discount or free trial for a testimonial and make it easy for customers to leave one by including a link on your thank-you page or in follow-up emails.
Logos of companies you've worked with
If you've worked with big names, make sure your potential customers know it. Display the logos of companies you've partnered with or featured you on your website, in your email signature, or on social media.
This type of social proof is especially useful if your target market is other businesses. Try to include high-profile logos relevant to your industry since they'll carry more weight with your potential customers.
Awards
Awards show that you're an authority in your industry. You can display accolades from review sites like G2 and TrustRadius or other industry publications.
You can display these awards on social media or in email newsletters. Include a CTA like "See more of our awards" to show that there's even more social proof where that came from.

Integrations
B2B SaaS companies often list the names of other software products they integrate on their websites. This type of social proof is most effective when your target market is other businesses.
Integrations show you play well with others and make it easy for potential customers to picture using your product. It also makes it easy for them to use your product since they can connect it with the tools they already use.
Raw quantity
How many customers you've served, how many people are using your product, or how much money you've made are all ways to show social proof. If you have a large customer base or a lot of user activity, make sure your potential customers know it.
List the number of users on your website or your pitch deck, or feature testimonials or case studies that mention the number of people using your product. Highlight your revenue figures to show potential investors that you're a viable business.
4 unique examples of B2B SaaS companies acing social proof
Your satisfied customers are your best salespeople—and social proof is one of the most effective ways to showcase them. Here are four examples of B2B SaaS companies using social proof strategies to increase conversions and close more deals.
Swipe Files
Swipe Files is an email newsletter that curates the best B2B SaaS marketing examples. On the landing page, you'll see a few examples of social proof in the number of subscribers and rotating testimonials.
The most interesting social proof is the wall of tweets supporting the newsletter. With tweets from B2B SaaS professionals highlighting the benefits they've received, it's easy to see why this newsletter has been so successful.
When I incorporated these social proof elements, the conversion rate on the page went from about 2% to 6%.
— Corey Haines, Co-Founder of Swipe Files
SavvyCal
SavvyCal is a modern calendar tool that integrates with Stripe, Zoom, and iCloud. It positions itself as a Calendly alternative and highlights testimonials where users mention switching from Calendly.
The landing page is a great example of how you can showcase social proof to combat objections and show that your product is as good or better than the competition. When prospects search for Calendly alternatives, they see SavvyCal's testimonials and may be more likely to try them.
Traffic is in the thousands monthly. Our top source of traffic to the page is Google, and it's one of our top 10 sources of signups that we see come through.
— Corey Haines, Co-Founder of SavvyCal
Dovetail
Dovetail synthesizes customer data from many sources to give businesses a 360-degree view of their customers. The homepage displays logos of companies they work with and customer case studies from companies like Canva to show that their product works for businesses of all sizes.
The biggest example of social proof on its landing page is a preview of its Slack community with the phrase "Join thousands of product people like you." This shows that their product is popular with professionals and makes it easy for site visitors to get started and access support.
SwipeWell
SwipeWell is a dedicated tool that helps you build swipe files by allowing you to save, organize, and reference marketing examples. Its homepage features a quote from Dave Gerhardt, the CMO at Drift, about the benefits of using swipe files.
This is an example of influencer marketing and celebrity endorsement. Dave has over 150k followers on LinkedIn and is a well-known figure in the B2B SaaS marketing world, so his quote carries a lot of weight. Featuring a quote from a leading B2B brand builder adds support to SwipeWell's value proposition and makes it more credible.
Let other people sing your praises
Businesses of all sizes have always used social proof. An ecommerce brand uses positive reviews, while a brick-and-mortar store features sale signs or post testimonials in their windows.
B2B SaaS companies are no different—social proof is a key part of our marketing mix. And there are several ways to use it effectively. The best social proof strategies are most relevant to your audience and business. So look at what competitors are doing, find opportunities to be unique, and focus on the strategies that will have the biggest impact.