"Timed nudges and special offers help motivate users to convert at the end of the free trial period."
Free trials are a great way to get users to try out your SaaS product, but converting those free trial users into paying customers is crucial. According to research by ProfitWell, the average free-to-paid conversion rate is around 5-8%. That means for every 100 users who sign up for a free trial, only 5-8 will convert to a paid plan.
Clearly there is room for improvement.
In this post, I'll walk you through a conversion optimization checklist to maximize the percentage of free trial users who convert to paid plans. Follow these steps, and you'll be well on your way to SaaS growth.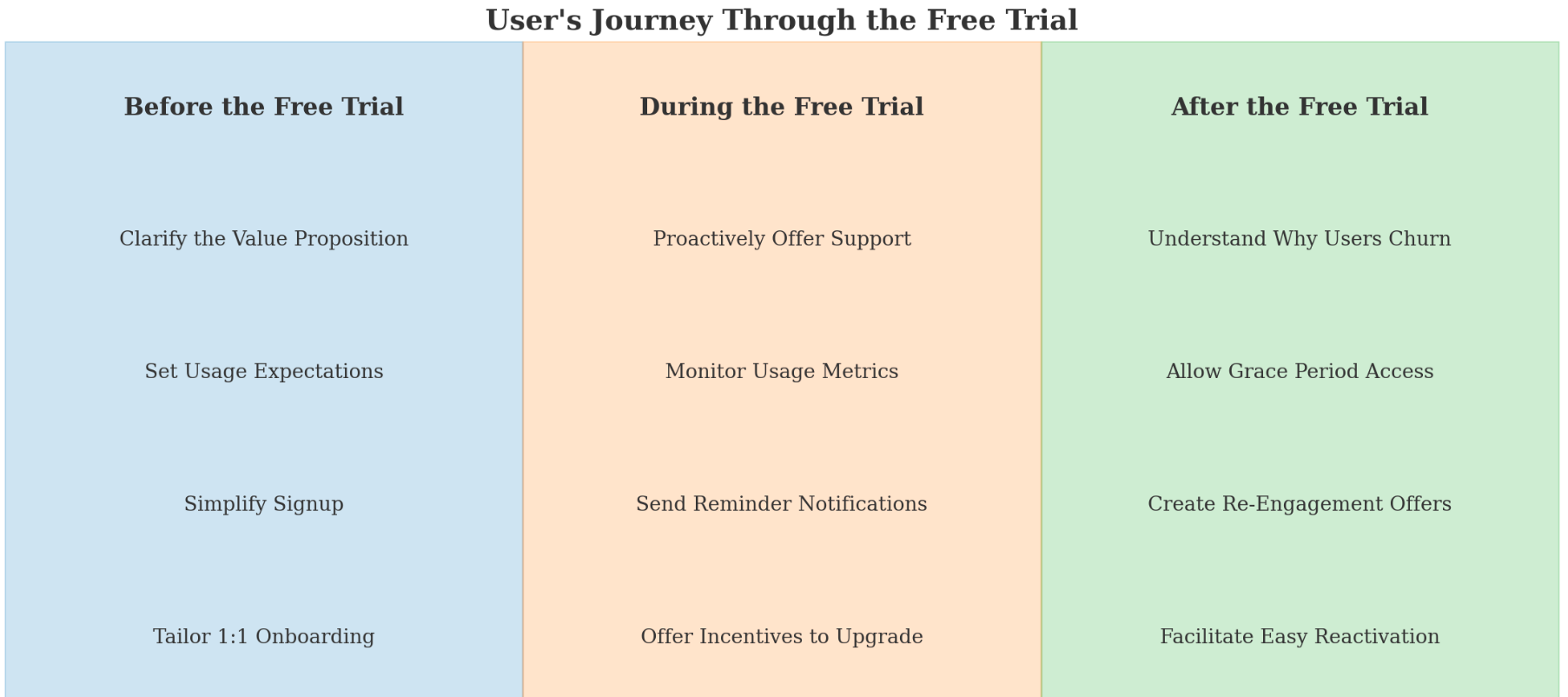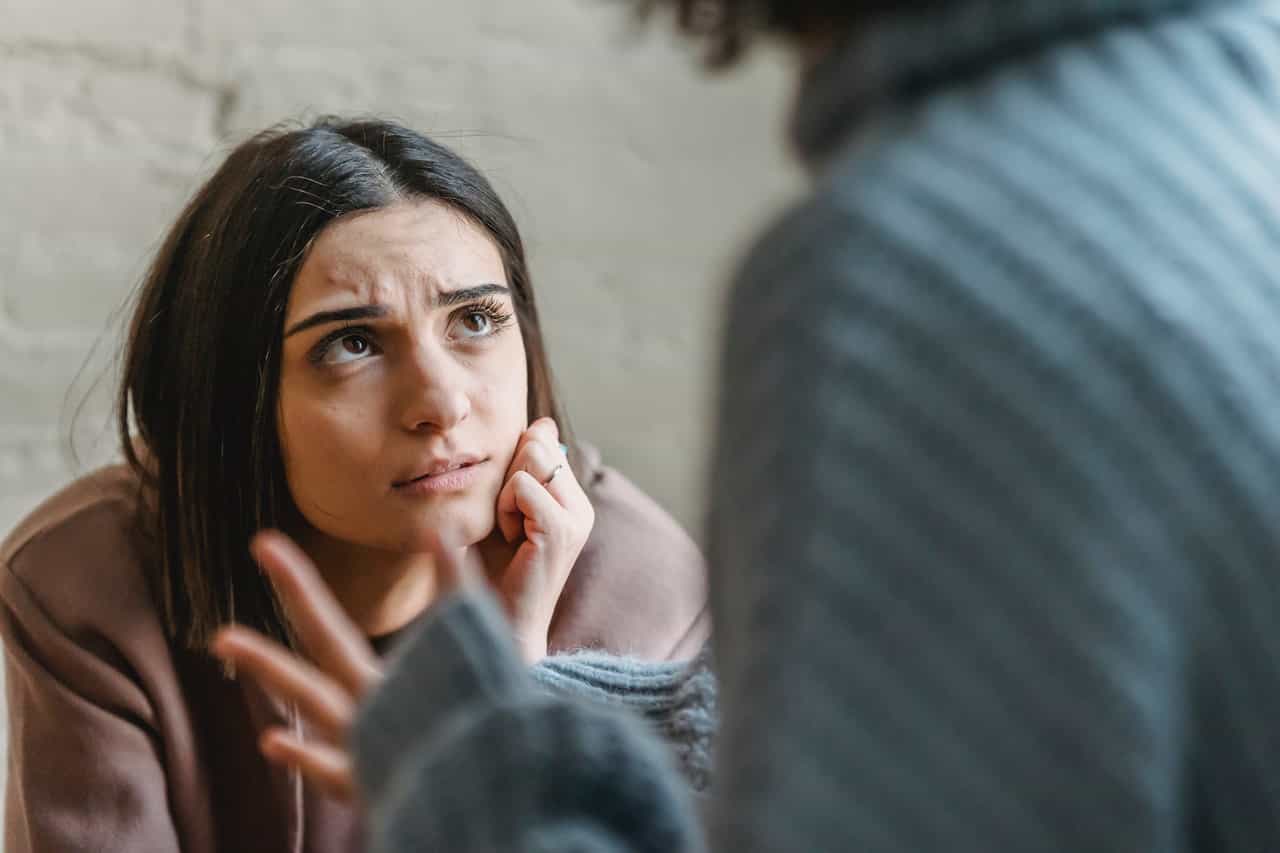 Before the Free Trial
The key to optimizing free trial conversions is setting users up for success from the very beginning. Follow these steps during signup and onboarding to prime users to get value out of the product.
Clarify the Value Proposition
Make sure users understand the core value proposition of your product before signing up. Often free trial landing pages focus too much on product features rather than articulating the customer problem being solved.
Clearly explain the main jobs-to-be-done your product solves.
Use customer quotes and stories to bring the value prop to life.
Make sure the language focuses on user benefits vs. product features.
Set Usage Expectations
Users need to know what to expect during the free trial period. Set clear expectations upfront about how they should be using the product.
Explain how long/how often they need to use the product to experience the value.
Provide guidelines for key tasks and workflows to focus on.
Set expectations that the full value may not be realized overnight.
Managing usage expectations helps prevent drop-offs from users who don't see an immediate ROI.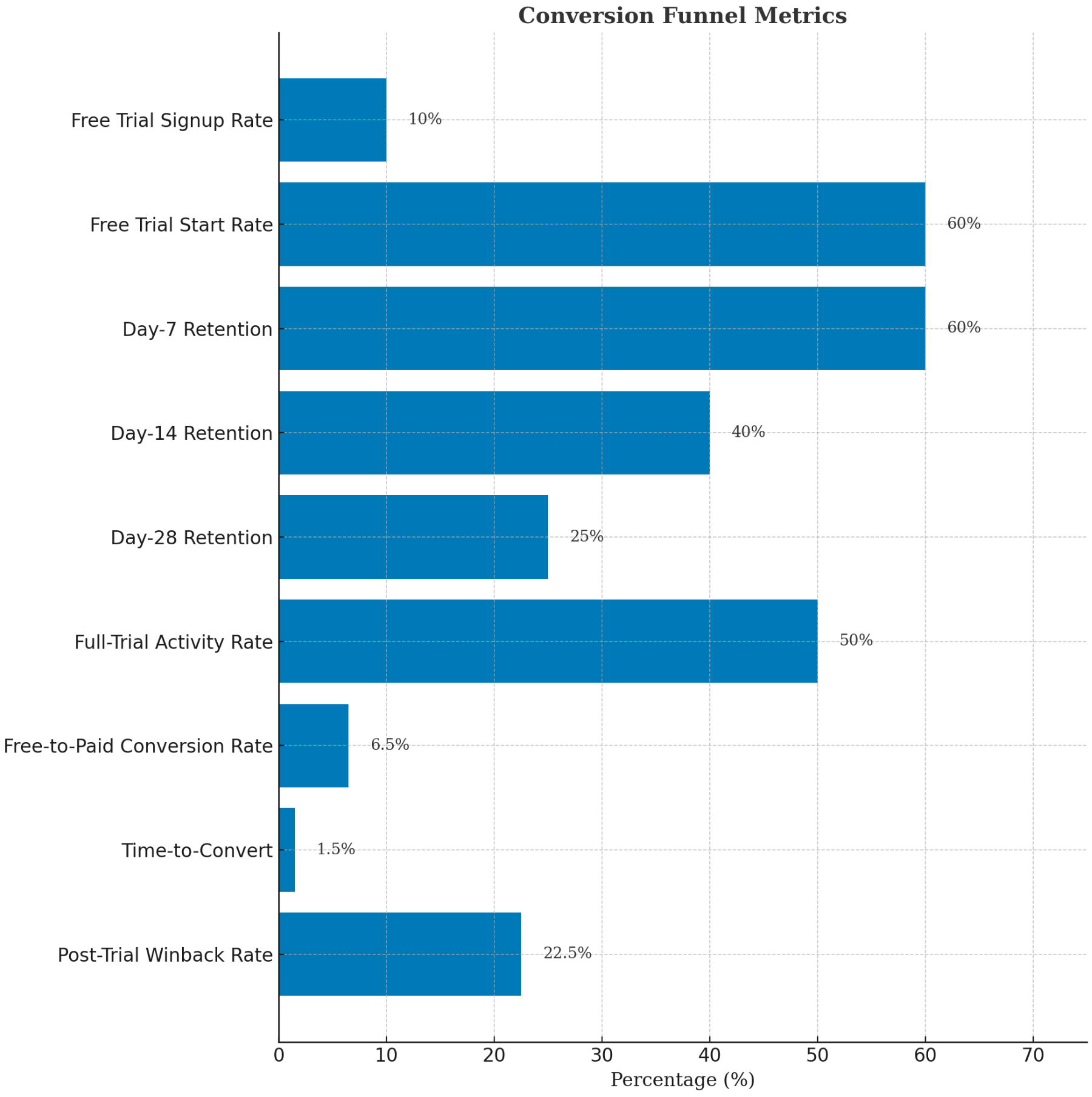 Simplify Signup
Don't add unnecessary friction during free trial signup. The fewer fields and simpler the signup process, the higher conversion rates will be.
Only ask for essential info needed to get started.
Offer social login options to bypass filling forms.
If multi-seat signup, use a lightweight domain signup first before requesting names/emails.
According to Baymard Institute, longer forms lead to drop-off rates of over 50%. Minimize fields to reduce signup fall-off.
Tailor 1:1 Onboarding
Generic onboarding checklists aren't enough. Tailor the initial onboarding flow for each user based on characteristics and use cases.
Use cohorts and segmentation to customize onboarding paths.
Prioritize key workflows based on user attributes and behaviors.
Provide tailored content and training materials, not one-size-fits-all.
Personalized onboarding drives faster time-to-value and higher long-term retention.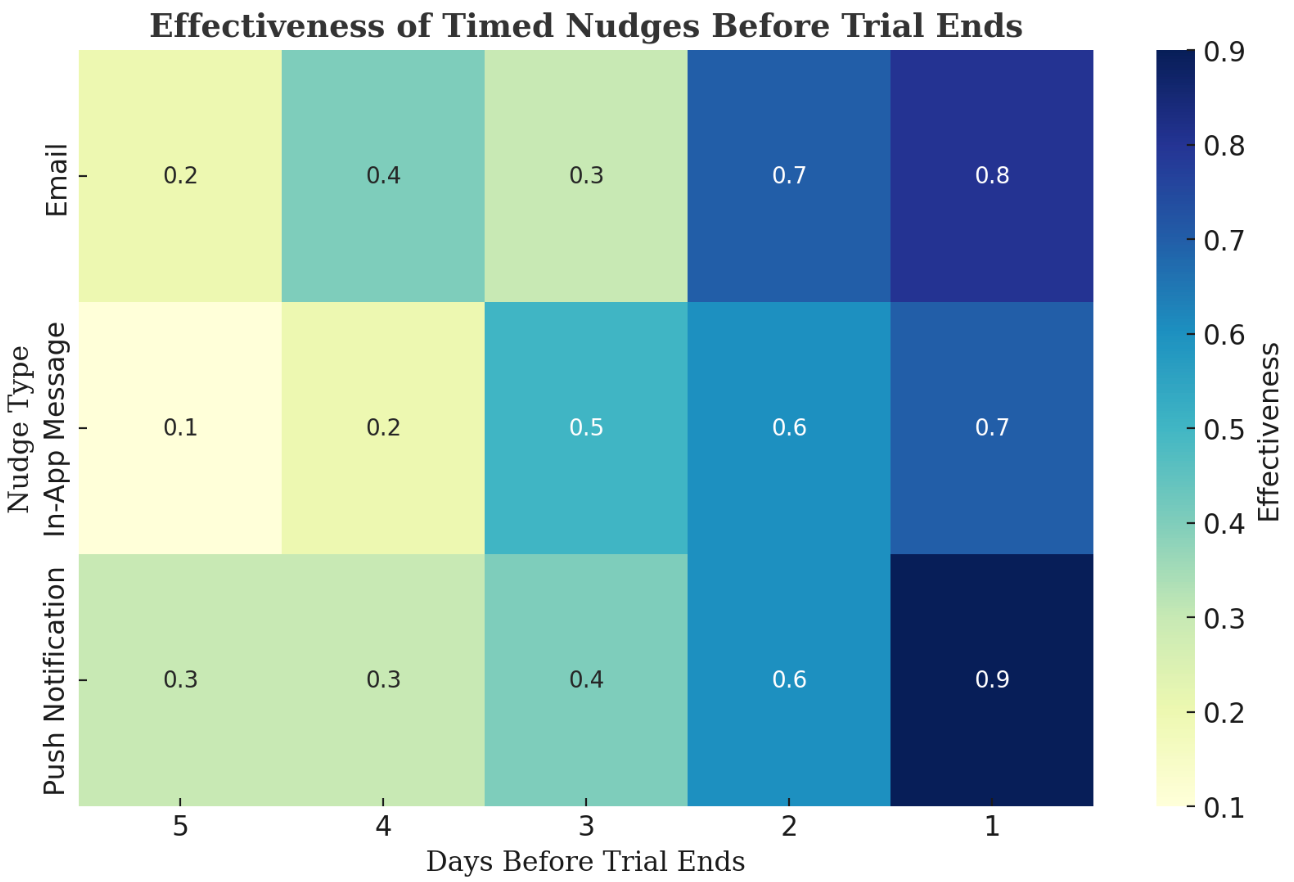 During the Free Trial
How you engage users during the free trial can directly impact conversion rates. Follow these best practices for user retention and satisfaction.
Proactively Offer Support
Don't wait for users to ask for help. Proactively reach out and offer assistance to guide usage.
Trigger in-app messages after periods of inactivity.
Proactively email users who haven't completed certain workflows.
Make support easily accessible through live chat, phone support, etc.
According to Groove's analysis, users who engage with support during onboarding have 30% higher retention rates.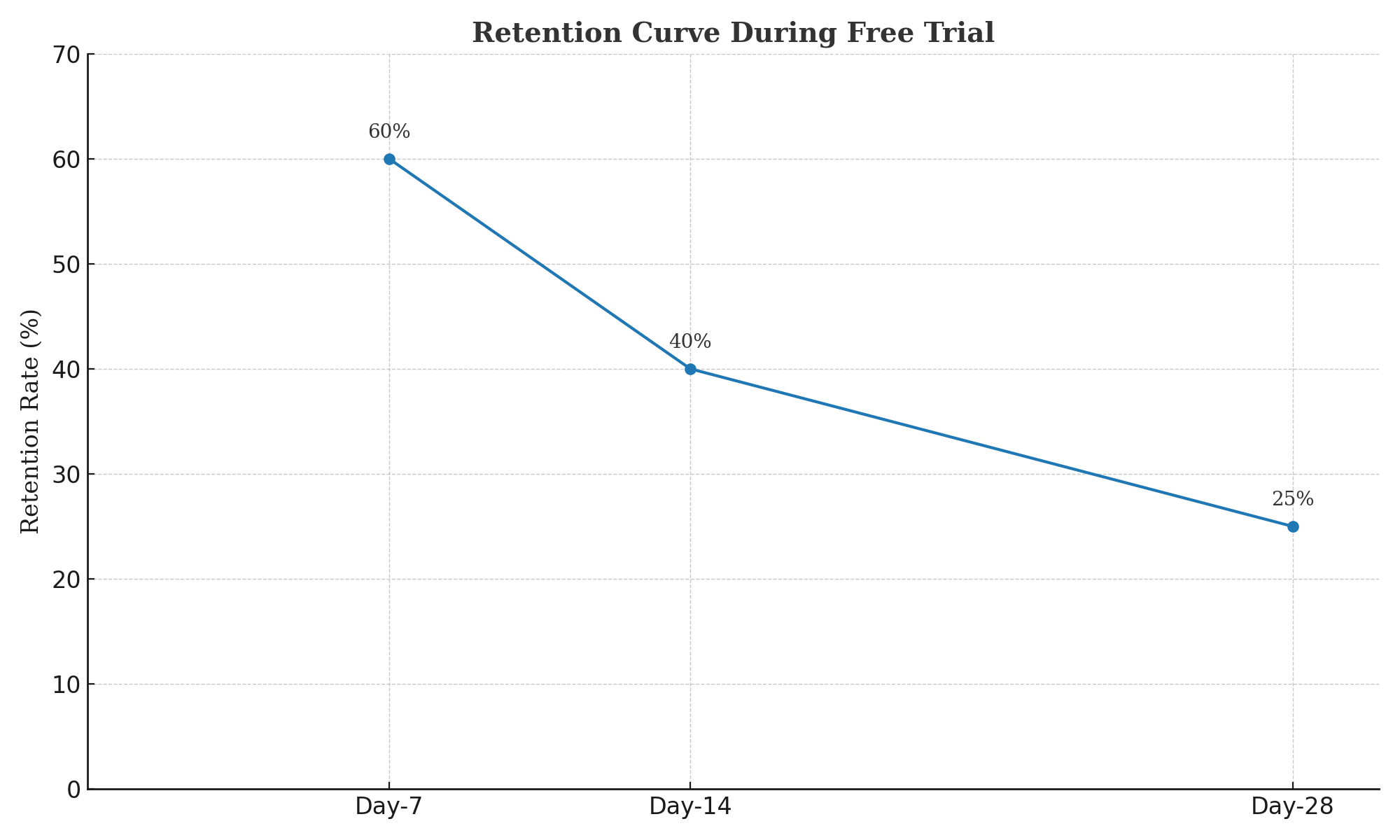 Monitor Usage Metrics
Keep a close eye on usage metrics and engagement to identify at-risk users.
Watch for periods of inactivity after onboarding.
Look for users not utilizing key features.
Segment users by engagement levels.
Identifying disengaged users lets you target re-activation campaigns to win them back.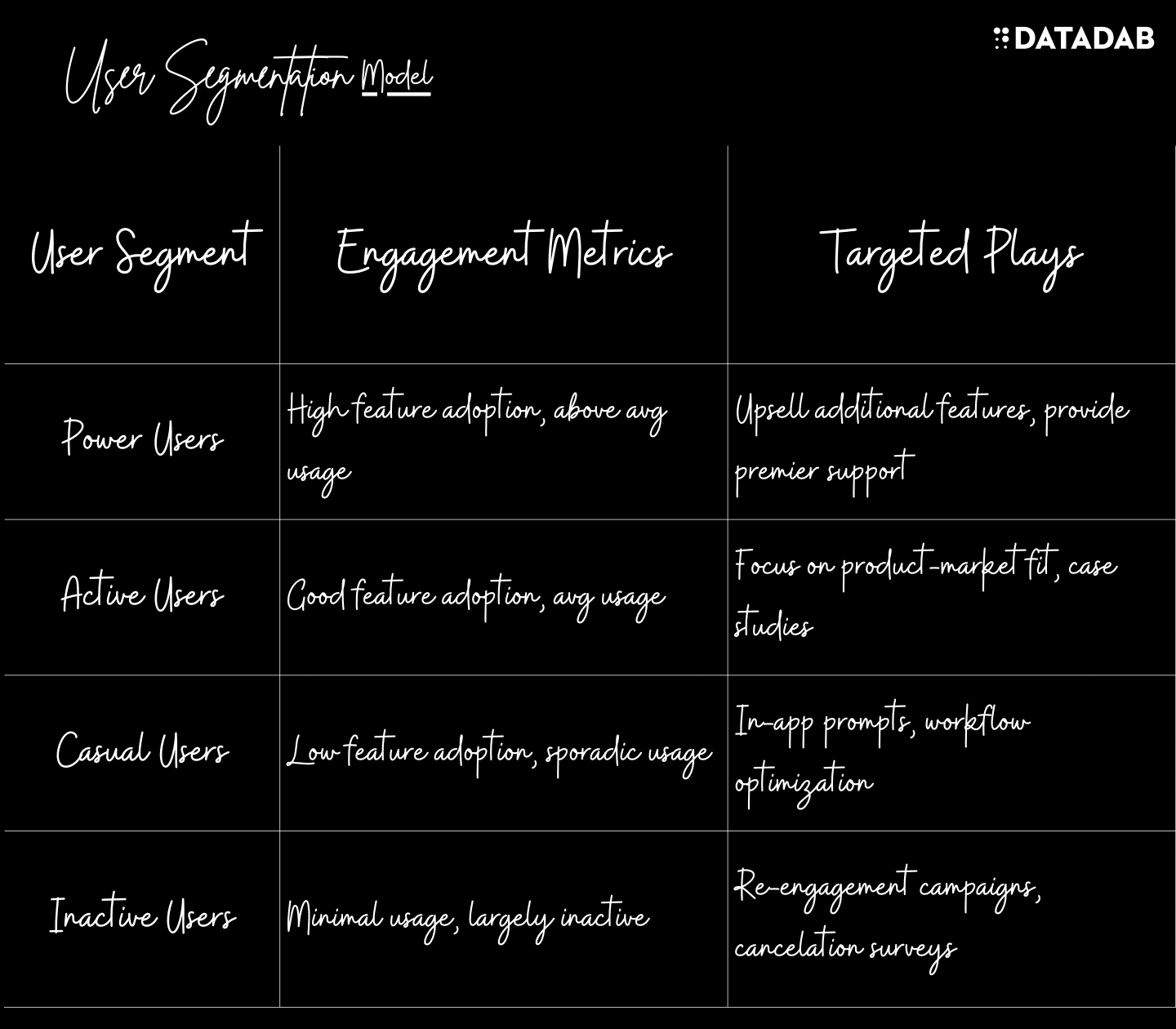 Send Reminder Notifications
Timing matters when converting free trial users. Send reminder notifications as the end of the trial nears.
Send an email 3-5 days before the trial ends.
Use in-app messages 1-2 days prior to the expiration date.
Make notifications warm and helpful, not pushy sales messages.
According to Salesmachine, timed nudges improve conversion rates by up to 25%.
Offer Incentives to Upgrade
Give users an extra nudge to upgrade with special offers and discounts. Just don't sacrifice too much value.
Provide a discount off first payment, additional months free, etc.
Be careful not to devalue the product pricing long-term.
Structure incentives to reward desired user behaviors.
Small incentives can help push users over the fence to convert without undermining your core pricing.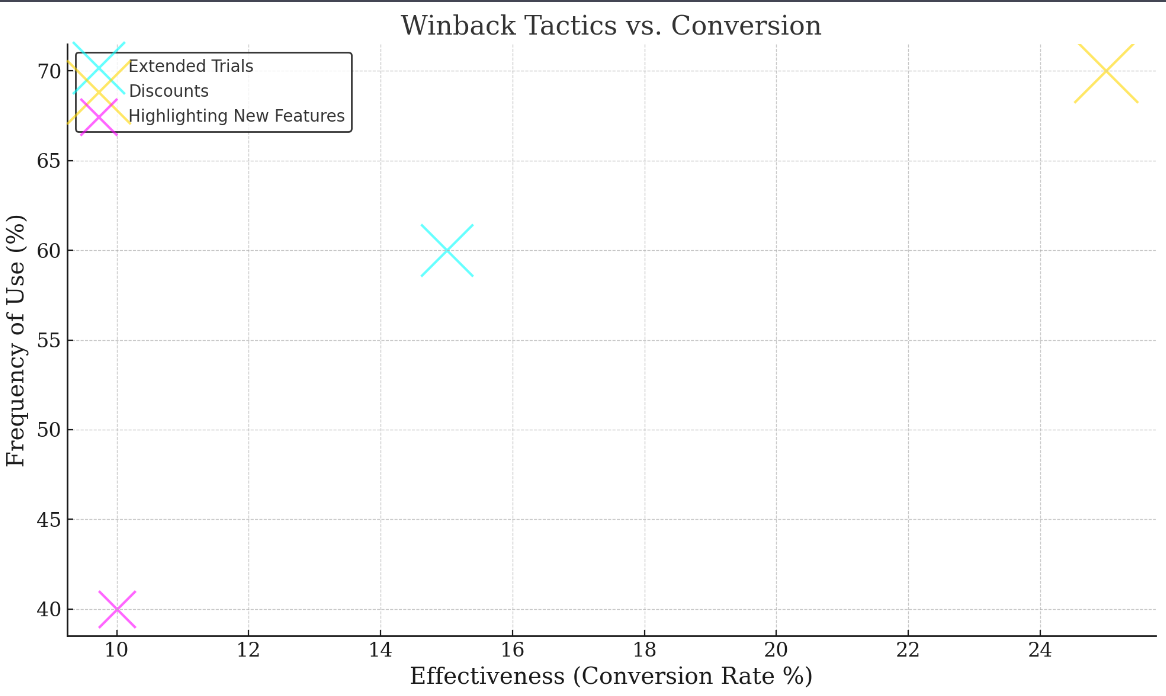 After the Free Trial
The job doesn't stop once the free trial is over. There are still things you can do to re-engage users and bring them back into the funnel.
Understand Why Users Churn
Gather insights into why users failed to convert at the end of their trial.
Send a post-trial survey to uncover friction points.
Analyze usage patterns and behaviors of both converters and non-converters.
Talk to non-renewing users via calls or live chat.
Feedback direct from users is crucial to improving your conversion process.
Allow Grace Period Access
Rather than shutting off access immediately after the trial expires, offer a grace period.
Provide limited, read-only access for a number of days after expiration.
Continue sending renewal reminders during the grace period.
Make it easy to reactivate the full account from inside the product.
According to Chennai Startups, a 30-day grace period can recover up to 30% of churned users.
Create Re-Engagement Offers
Offer incentives for users to come back after initially churning.
Send win-back offers like extended trials, discounts, free months, etc.
Highlight new features released since they first signed up.
Provide success stories of users who gave you a second chance.
Structure re-engagement offers to get users back on a path to conversion.
Facilitate Easy Reactivation
Don't make deactivated users start over from scratch. Provide easy account reactivation.
Maintain user data so account is restored if they return.
Allow users to reactivate the same account with one click.
Don't make them re-request access or re-submit payment.
According to Calendar's research, easy reactivation helps recover up to 15-30% of users.
Impact of Optimization Tactics on Conversion Rates
| Tactic | Potential Lift |
| --- | --- |
| Personalized onboarding | 15-30% |
| Proactive technical support | 10-20% |
| Expiration reminders | 5-15% |
| Post-trial winback offers | 10-25% |
| Account reactivation | 15-30% |
Key Free Trial Conversion Metrics
Here are some key conversion metrics to track to gauge the effectiveness of your optimization efforts:
| Metric | Description | Goal |
| --- | --- | --- |
| Free Trial Signup Rate | Percentage of visitors who sign up for free trial | >10% |
| Free Trial Start Rate | Percentage who begin onboarding after signup | >60% |
| Day-7, 14, 28 Retention | Percentage active after 7, 14, 28 days | 60%, 40%, 25%+ |
| Full-Trial Activity Rate | Percentage who remain active through full trial | >50% |
| Free-to-Paid Conversion Rate | Percentage who convert from free to paid | 5-8%+ |
| Time-to-Convert | Average time for free users to convert | < 2 weeks |
| Post-Trial Winback Rate | Percentage reactivated after initially churning | 15-30% |
Benchmark your conversion funnel metrics to identify areas for optimization. Over time, a comprehensive conversion program can double or even triple free trial conversion rates.
In Conclusion
Getting users to sign up for a free trial is just the first step. The real goal is converting engaged users into long-term paying customers. Follow the checklist outlined in this post, and you'll maximize the number of free trial users who become converted customers.
What other tips do you have for optimizing free trial conversion rates?
1. How long should my free trial period be?
The ideal free trial length depends on how long it takes to experience the core value proposition of your product. Typically successful SaaS companies provide 14 to 30 day trials. Anything shorter than 7 days often won't be enough time to properly evaluate the product and make a purchase decision. I'd recommend starting with a 14 or 30 day trial, and optimizing based on conversion rate data. Provide usage guidance and set expectations during onboarding to help users take full advantage of the trial period to experience your product's benefits.
2. What percentage of free trial users should I expect to convert?
Industry benchmarks show the average free trial conversion rate is between 5-8%. However, the conversion rate can vary dramatically based on factors like your product type, industry, and trial optimization tactics. As a rule of thumb, focus first on getting over 5% free trial conversion before trying to improve from there. Monitor your conversion rates over time to gauge improvement. Use cohorts and segmentation to understand differences in conversion rates across user segments. With rigorous optimization, companies have achieved 11-15%+ free to paid conversion rates.
3. Should I gather credit card info upfront or after the trial?
There are pros and cons to each approach. Collecting the credit card upfront increases friction which may hurt signups, but also means you can seamlessly bill converted users at the end of the trial. Not collecting payment info until after the trial reduces initial friction and can boost signup rates. However, you may lose some conversions from users abandoning during the payment process after the trial. Test both options and see which works better for your business. If requiring upfront payment, make sure you clearly communicate the billing process and only charge converted users. Reduce other friction points in the signup flow as much as possible.
4. How do I motivate more users to start a trial after signup?
You want to maximize the percentage of users who sign up and actually start using the product. First, only ask for the minimum info necessary during signup to reduce friction. Then during onboarding, provide prompts and tailored content to each user guiding them on how to activate their account and complete key workflows. Send a series of emails over the first few days highlighting product features and how to get started. Monitor sign up to activation rates - aim for at least 60%. Proactively reach out via email or in-app messaging to trial users who sign up but don't start using the product.
5. What metrics should I track for free trial optimization?
Important metrics to track include: signup conversion rate, activation rate, retention over time, feature adoption, power user activity, time to convert, conversion rate, winback conversion rate after trial, and customer lifetime value. Analyze the metrics across cohorts to identify areas for improvement. For example, if activation rate is low, focus on better onboarding. If retention drops, improve engagement during the trial. You want to maximize the number who sign up, activate, stay engaged in key features, and convert in a reasonable timeframe.
6. How can I get feedback from users who don't convert?
Understanding why users fail to convert is critical. First, track in-app user behaviors leading up to non-conversion to identify friction points. Survey users immediately after the trial ends and ask for direct feedback on why they didn't convert. Offer an additional incentive if they complete the survey. For more qualitative insights, conduct phone or in-app interviews with a sample of non-converting users. Ask open-ended questions to uncover underying issues. Analyze feedback to look for patterns and identify areas for product and messaging improvement.
7. What promotional offers work best to incentivize conversion?
Discounts, promotional periods, and free add-ons are common tactics to nudge trial users to convert. For example, offer 25% off the first 3 months. Or provide an additional 2 months free for converters. Be careful not to discount too heavily or you may devalue the product perception long-term. Promos that provide extra time like free months or an extended trial can work well. You can also offer product upgrades like access to premium features. The key is to test different offers and measure the impact on conversion rates over time.
8. How should I communicate with trial users as the expiration nears?
Time your communications carefully to remind users to convert before their trial runs out. First, send an email 3-5 days before expiration reinforcing the value received and urgency to sign up. Follow up with in-app messages 1-2 days prior to expiration. Keep the messaging warm and helpful, not pushy. Outline next steps to easily convert online or highlight who to contact for assistance. Consider offering a time-limited discount or promotional offer to incentivize users to act now before the deadline. Maintain regular communication during onboarding so the renewal reminders don't come out of the blue.
9. How can I win back users after they churn?
There are several strategies to re-engage users who don't renew after the initial trial. First, ask for feedback to understand why they left. Then craft targeted winback offers and email campaigns, such as discounts for returning users only. Highlight new features released since they first tried your product. Offer an extended trial to reactivate their account and experience the improvements. Also consider giving former users limited read-only account access for a period post churn. Making it easy to re-engage without starting over can recover many lost users.
10. What's better - a limited-time discount or providing additional months free?
Both tactics can be effective depending on your product and audience. Time-limited discounts (e.g. 25% off first 3 months if you convert now) tend to work well for products with monthly subscriptions. The urgency of acting before the discount expires helps drive conversions. Extra months free (e.g. get 2 months additional free with annual plan) is commonly used for annual subscriptions. The longer prepaid period increases the value perception and locks users in. Test discounts versus extra free months to see which incents conversions more for your business. Just be careful not to condition users to expect deep discounts long-term.