6 Brilliant Ways To Leverage B2B SEO
In this post we discuss some of the most effective measures you can take to get quick and steady returns from your SEO channel in the form of web traffic, leads, and increased revenue.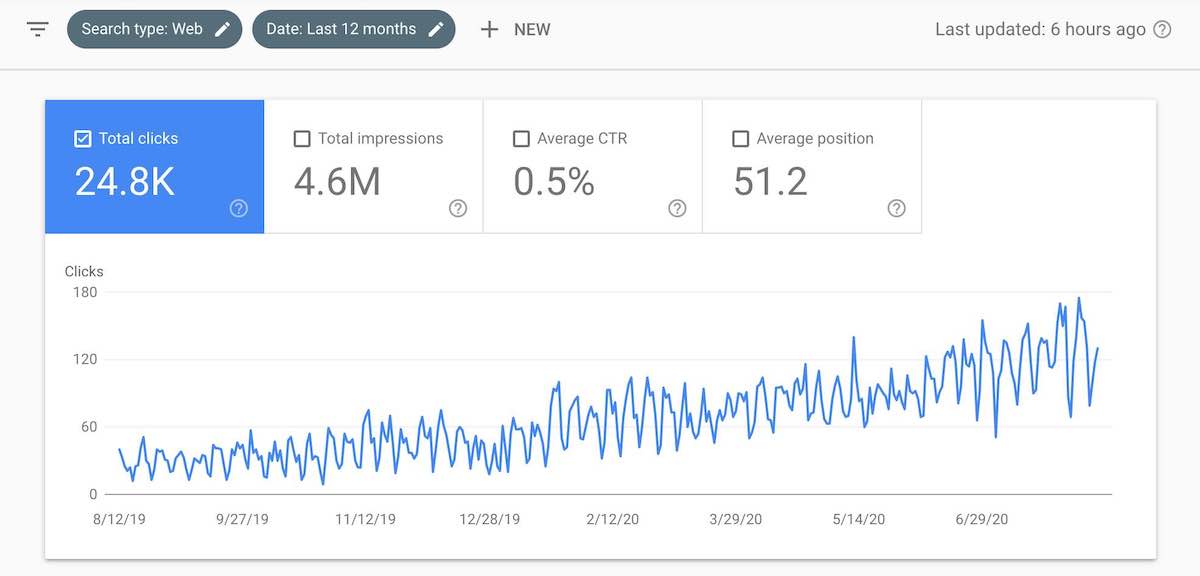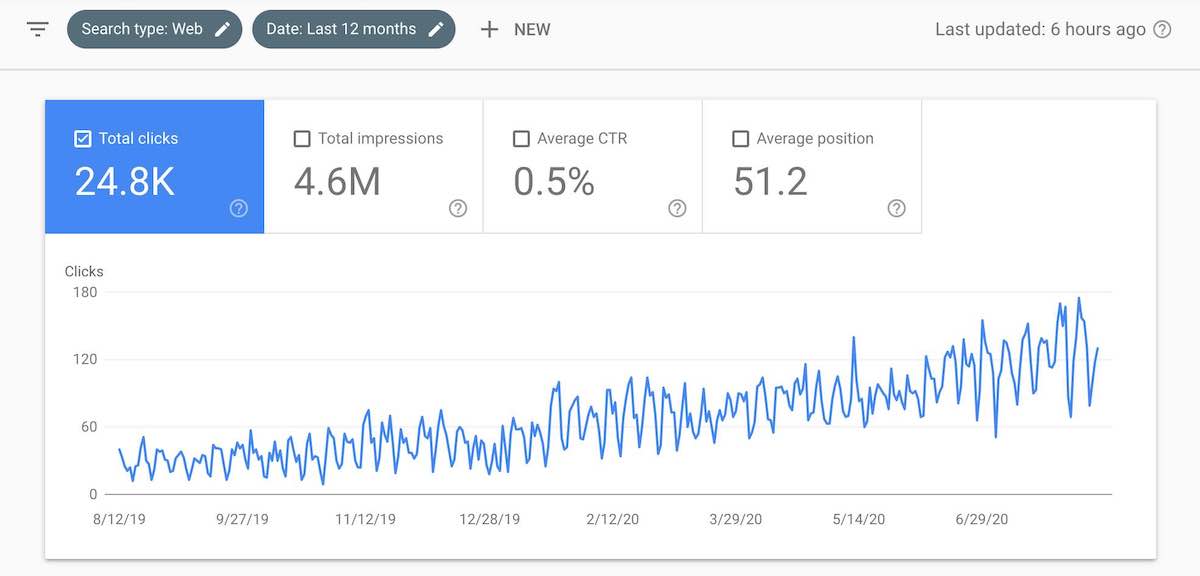 Introduction

In the last few months after COVID, there have been interesting shifts in the B2B sector. More and more B2B businesses are looking for ways to get started with digital channels like SEO and Social. In the past, we have seen B2B companies relying heavily on conventional sales channels like exhibitions, trade shows, conferences, etc. SEO for B2B for the most was not a hot favorite.

But things have changed. We of late are seeing many companies from the B2B segment reaching out and inquiring about B2B SEO and enterprise SEO.

One of the most frequently asked questions is how to get started quickly. And what are some low hanging fruits to go after, they want to know.

This post attempts to address such questions where we discuss some of the most effective measures you can take to get quick and steady returns from your SEO channel in the form of web traffic, leads, and increased revenue.


Background

Studies suggest that those engaged in the B2B buying journey are already 57 percent down the road to a decision until they finally take action on your website. Identifying what's happening during this period is particularly significant for any B2B company.

One fact we do know is they use google or any other search engine. In reality, it's their # 1 research resource; 90% of online B2B researchers use search mainly for researching business purchases. Although this number has stayed unchanged since the 2012 study, the way they search has evolved. And how has it changed, you may ask. It might be the same percentage of people using search, but now they spend more time with it. On average, a B2B buyer does 12 searches before deciding to engage with a B2B vendor.

It is not merely a 'good to have' thing. It is a necessity these days. It is a 'must-have' thing. You got to make sure to optimize your website for those searches performed by your target customers.

What makes B2B SEO different?

Most of the consumer level B2C decisions are made by a single person, while multiple decision-makers control common B2B transactions.

Every involved decision-maker has the opportunity to study his or her choices individually – whether it's a rival product or service or a completely different strategy.

More notably, every decision-maker will possibly search with a different mindset based on their roles and previous experiences.

B2B SEOs must consider these kinds of searches in the preliminary research stages and ensure that those specific search terms are discussed at length on appropriate landing pages addressing the concerns of each type of decision-maker.

In the case of B2B SEO, another significant difference is the size of transactions. The average deal size here ranges from tens of thousands of dollars to millions of dollars, against tiny B2C sales.

With a small focus and just a few pieces of content, B2C companies can generate massive traffic volumes. But, it is quite the reverse for B2B marketing; you'll need to produce a lot of variety of content with each piece being able to drive tiny amounts of traffic.

B2B SEO best practices that we recommend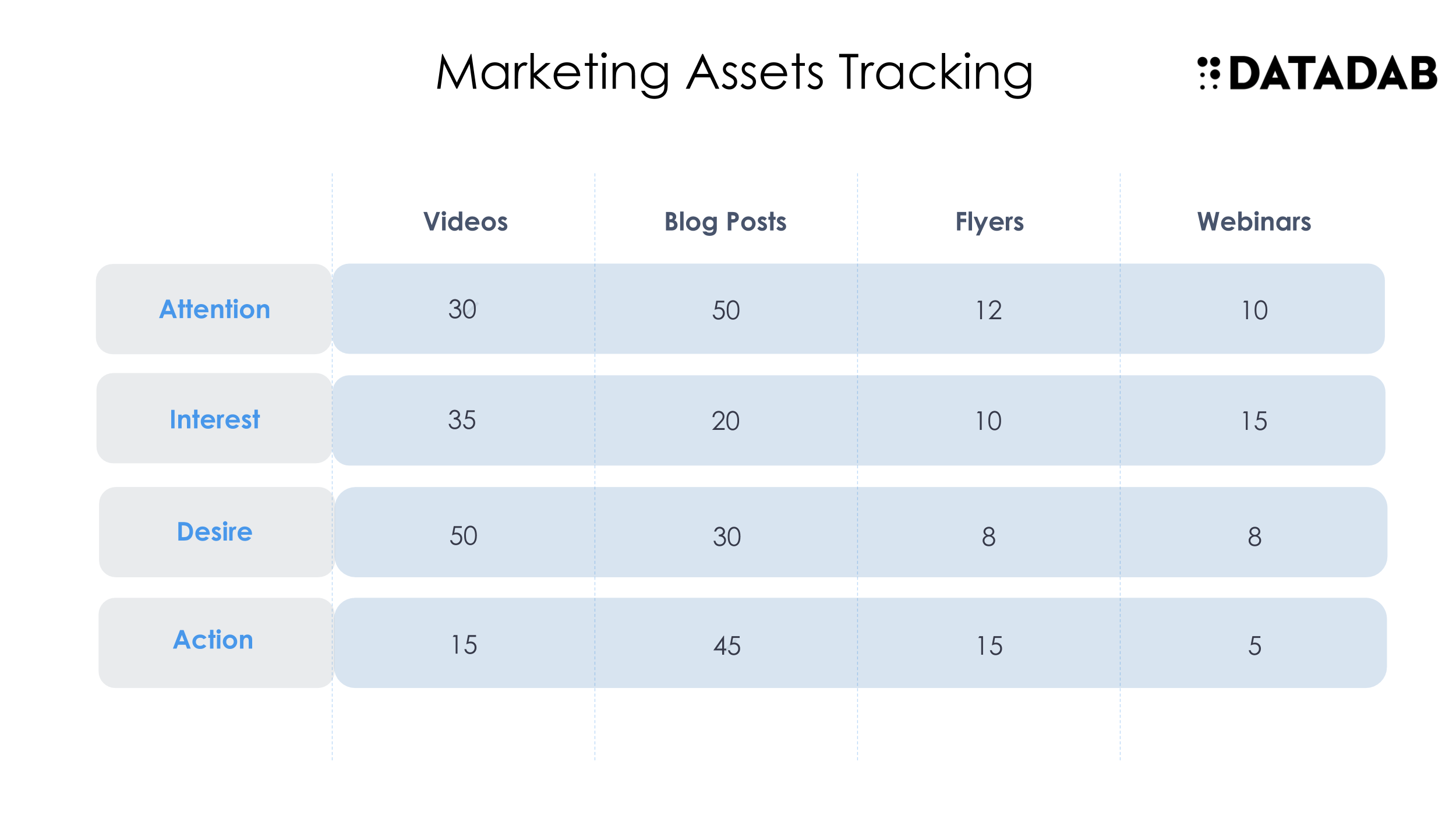 Personalized and well-researched content

Buyers look to professionals to handle ambiguity and complexities. We buy Coca-Cola because we like it, we love the taste, but B2B buyers buy Cisco because they believe in the brand. While creating content of any kind, make sure it is designed to instill trust. And how do you do that?

Great content is the foundation of successful B2B SEO. But to ensure that content actually helps you rank for the right keywords, it's crucial to keep your potential customer's needs at the center. Your attention should be on producing customized content that addresses the pain points of the prospect. This enables you to provide the right kind of content and help in your keyword research process.
Every once in a while, talk with some of the best sales guys in your company and try to have these questions answered. It is mission critical that sales and marketing teams are working together and are on the same page.

Who are our customers?(Age, sex, marital status, urban / suburban / rural)

Their roles and responsibilities in their organizations

Work history

How do they communicate?

Who's making the buying decisions?

What's their goal?

What's their challenge?

What's their objection?

How can we solve their challenges?

Where do they get their news?

What media outlets?

What influences them?

For instance, check out the below image, which is an example of a B2B customer persona:
Also, try to map out the journey of a typical customer with various touch points. Below is an example of a customer journey map we created for a health tech company.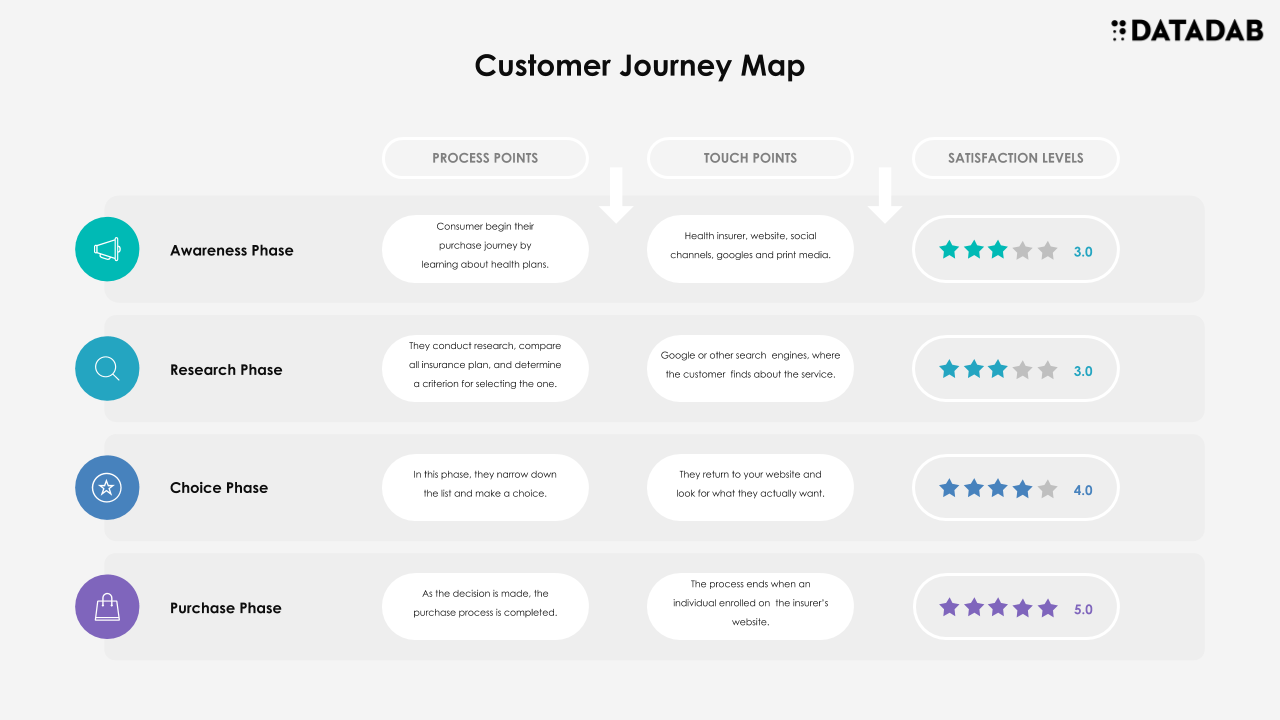 Armed with these insights, you can then aim to create content that precisely leverages these bits of information and addresses customer-specific pain points. And you must do it with the singular intention of creating a super helpful piece of content. Content that not merely answers their questions but goes a notch beyond that -something that establishes you as an authority figure in your industry.

Always remember, the core idea is to focus on generating high-level content that provides information as well as a much-needed solution that you offer.

You can try conducting your own original research. These days conducting a survey via emails and mobile is quite easy and fast. Analyze this data not just to understand them but also to present your findings in the form of stats later in some other content format.

Spend some time with your existing customers and learn how they have benefited from your product or service offering. Take a note of it all. You can create case studies using that information. And case studies are one of the best content formats in the B2B segment.

B2B SEO is all about aligning your content with your ideal user journey. The better the match, the higher the odds of ranking.

Improve site speed to improve SEO

Google has highlighted that site speed is one of the essential search signals in its algorithm. Studies also show that Google takes into account time to first byte when considering page speed. Furthermore, a slow page speed means search engines can crawl fewer pages using their allotted crawl budget, which may severely impact your indexation.

Website speed is critical for user experience as well. Longer loading pages tend to have higher bounce rates and lower dwell time. Eventually, longer load times even lead to poor conversions.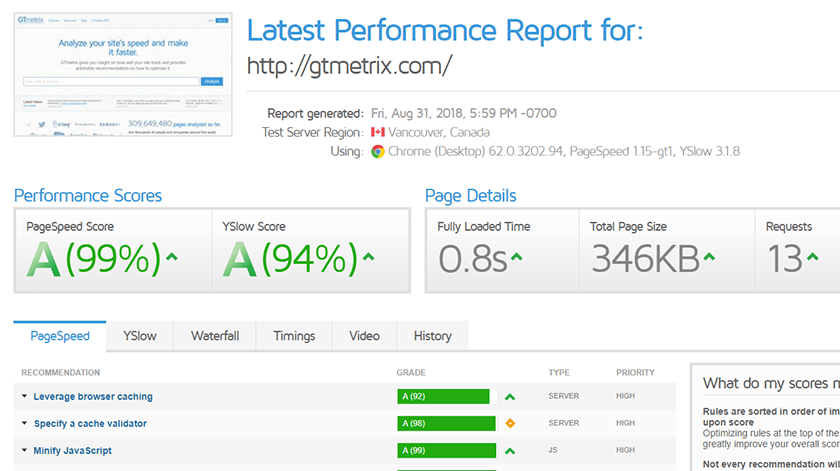 So how to make your website faster to load?

Here are some action items that you can get started with:

Enable compression using Gzip, or even better Brotli which is far more efficient in compressing data. Ask your web developers to enable Gzip or Brotli compression on the server your site is hosted.

Use CDN like Cloudflare. CDNs or content delivery networks are cloud networks that are used to manage the content distribution load. Basically, copies of your site are stored at various, geographically dispersed data centers to allow users to access your site more quickly and efficiently.

Make sure to resize and optimize your images. These are big resource hogs and slow down the site. Make sure that your images are no larger than they need to be. They should be in the appropriate file format like jpg, png, WebP, etc. JPEGs are usually best for photographs and optimized for the internet, while PNGs are generally suited for graphics with less than 16 colors.

Utilize CSS sprites to build an image template that you often use on your site such as buttons and icons. CSS sprites combine your images into one big image that loads all at once (meaning fewer HTTP requests) and display only the parts you want to show. This means saving load time by not making users wait to load multiple images.

Leverage browser caching. Browsers store and cache a lot of information like CSS, photos, JavaScript, and more) so it doesn't have to reload the whole page when a visitor returns to your site. Using a tool like GTMetrix's YSlow, you can find out if you have a cache expiry date. You can then set your "expires" header for how long you want that data to be cached. Usually, when the web site does not change regularly, a year is a decent time frame.


Chatbots for SEO benefits

Chatbots can enhance the user experience, increase engagement, and provide necessary SEO data. While talking about interaction, we usually think of a click or a tap; however, chatbots engage with a level of interactive conversation that is just not possible in other forms of content engagement.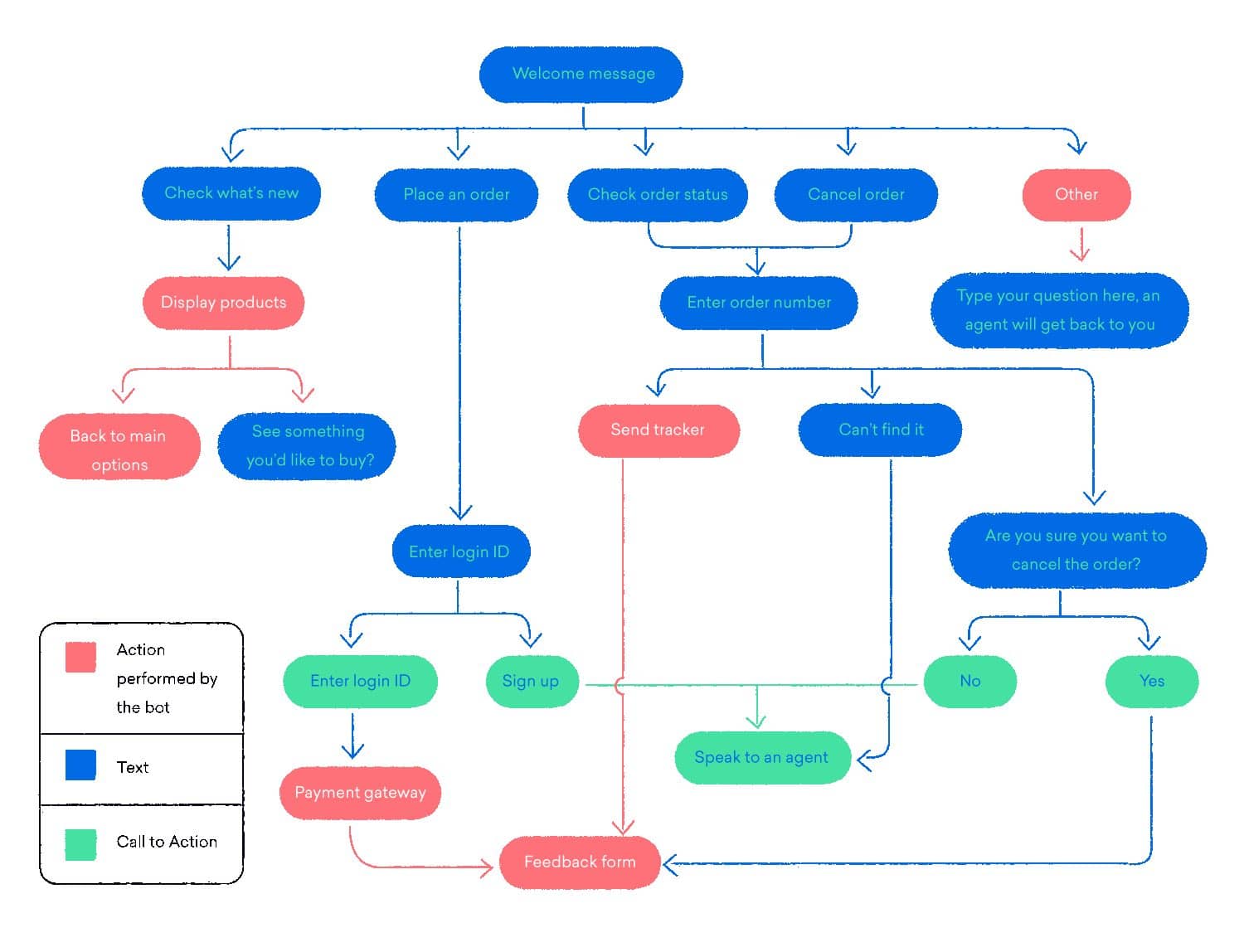 It is an opportunity to get to know your target audiences, ask specific questions, add creativity to your marketing approach, and bring your brand to life.

They can provide features like:

Greeting clients.

Recommending automated FAQs.

Taking appointments

Guiding buyers towards the next steps.

Giving customers a seamless interaction helps increase the potential value of your website visitors. Consider them like a 24/7 customer service agent ready to welcome and answer basic questions. And it's highly scalable and easy to educate users and develop new relationships through conversational marketing.

They aid in improving dwell time on the site and make visitors come back again, which is excellent for SEO.


Schema Markup

Schema markup is a perfect way to tackle your SEO adversaries.

Schema makes it easier for search engines to recognize your website and allows users to view your B2B brand correctly. It will help you appear for Google Answer Boxes and Rich Snippets if Google wants to show such results.

Google likes telling searchers what they're searching for. With recent improvements in search results, Schema markup is becoming more critical than ever. Make use of current trends in Google like Rich Samples, Answer Boxes, AMP performance, local businesses, ratings, etc.

Work with your Devs to implement schema markup on your blog content to begin with. This is quite easy to apply, and it can bring in a noticeable boost in SEO traffic.
HTTPS for SEO

It's 2020, and I still see quite a few companies that have not secured their sites with SSL. Way back in 2015, Google said their HTTPS could serve as a tie-breaker if the quality signals for two separate search results are identical in everything else. In other words, if your site is comparable to your opponent's site in terms of speed, title tags, content quality, etc. but your competitor's site is HTTPS and not yours, Google would probably rank theirs ahead of yours.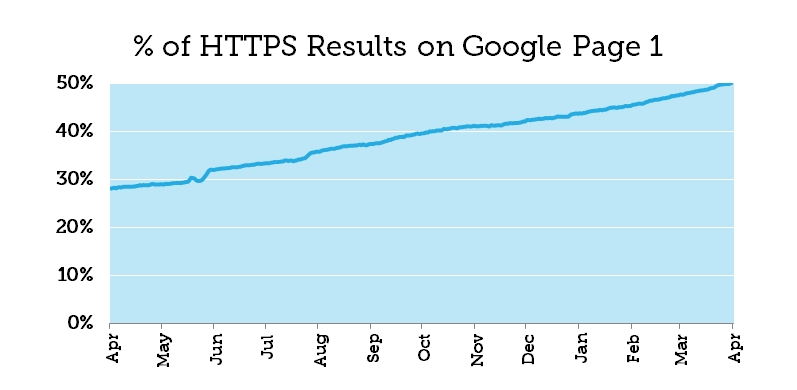 As per a GlobalSign study, 84 percent of users would leave a purchase if data is sent over an insecure connection, and 82 percent of people wouldn't browse an unsecured website. Users, especially B2B buyers, prefer more secure connections — it's a fact, and sites that adopt best web practices are more likely to rank higher in Google search results.

These days, Chrome makes it clear when a website isn't safe.
Getting SSL is a simple, straightforward process, but it can bring in a sea of difference for your SEO efforts.

Monitor SEO Reports Regularly


Effective SEO is derived from proper planning and putting in the hard work. An SEO report is useful in examining this planning and work to see the results generated.

SEO reports provide a summary of how search engines handle a website providing details like organic traffic, impressions and rankings of the keywords.These reports are useful for assessing success and making educated decisions about what works and what does not. The ability to understand and interpret SEO reports is essential not only for tailoring strategies but also for a desirable job skill in the marketing industry.

For instance, while looking at a report and deciding the type of content marketing to suggest, a variety of success metrics must be considered. While overall traffic should always be considered, don't forget about conversion goals and percentages.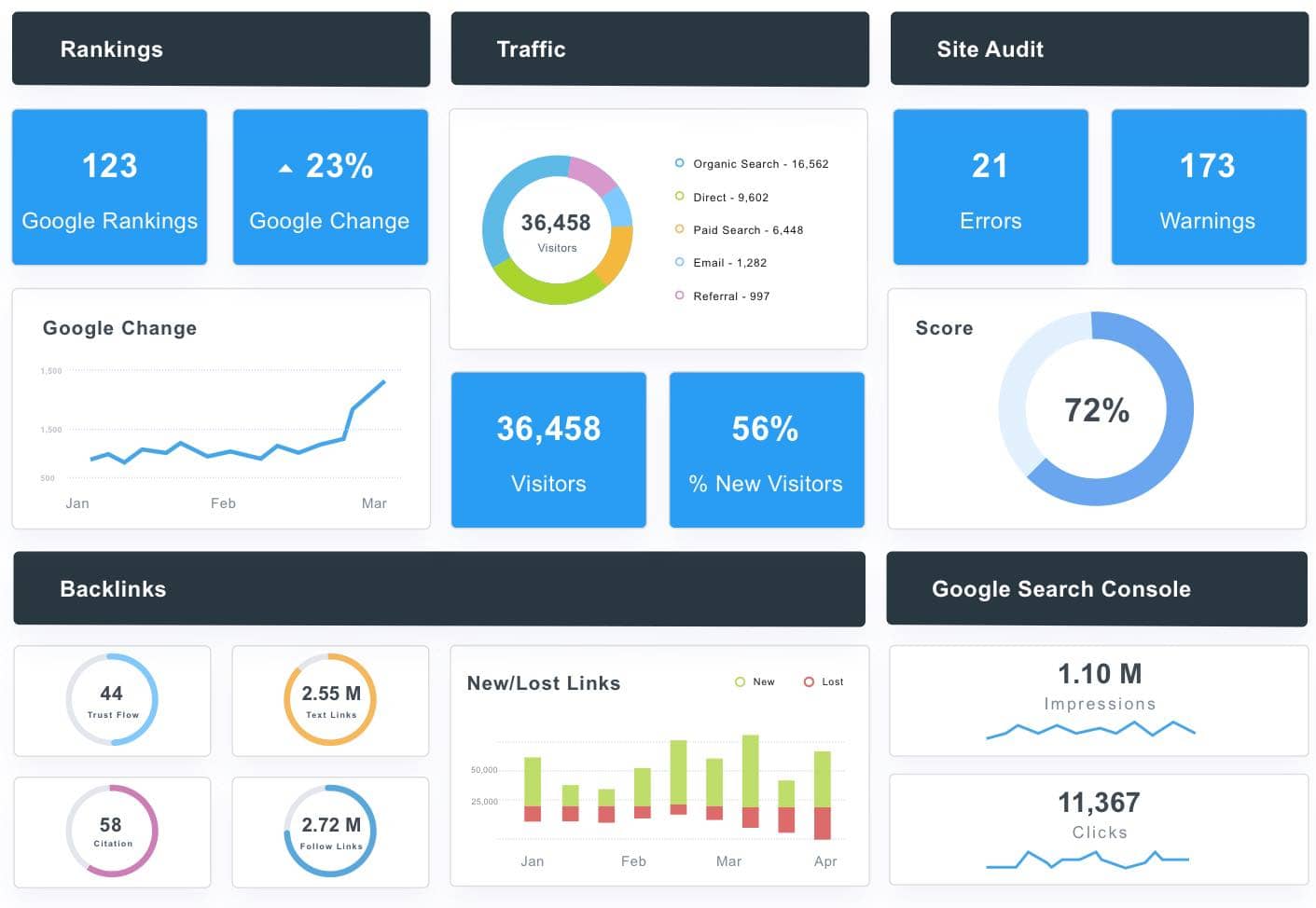 Likewise, you should also review engagement metrics such as backlinks, social media shares, and prospect-specific page views. The aim is to assess several performance points when evaluating effective blog posts and other content marketing resources from sales and conversion point of view.
---