What is Product Marketing's Role in a Product-Led Growth Company?
As PLG disrupts go-to-market models, how must product marketing evolve to drive growth in product-led organizations?
Product-led growth (PLG) has become a popular go-to-market strategy for many software companies today. The idea behind PLG is that your product itself should drive customer acquisition, activation, and expansion. In other words, the product should be so good that it can sell itself with minimal intervention from sales and marketing teams.
While this approach can work incredibly well, it doesn't mean sales and marketing teams become obsolete. On the contrary, they play a critical role in amplifying and optimizing the product-led motion. In this article, we'll examine specifically what the product marketing team's role becomes in a product-led organization.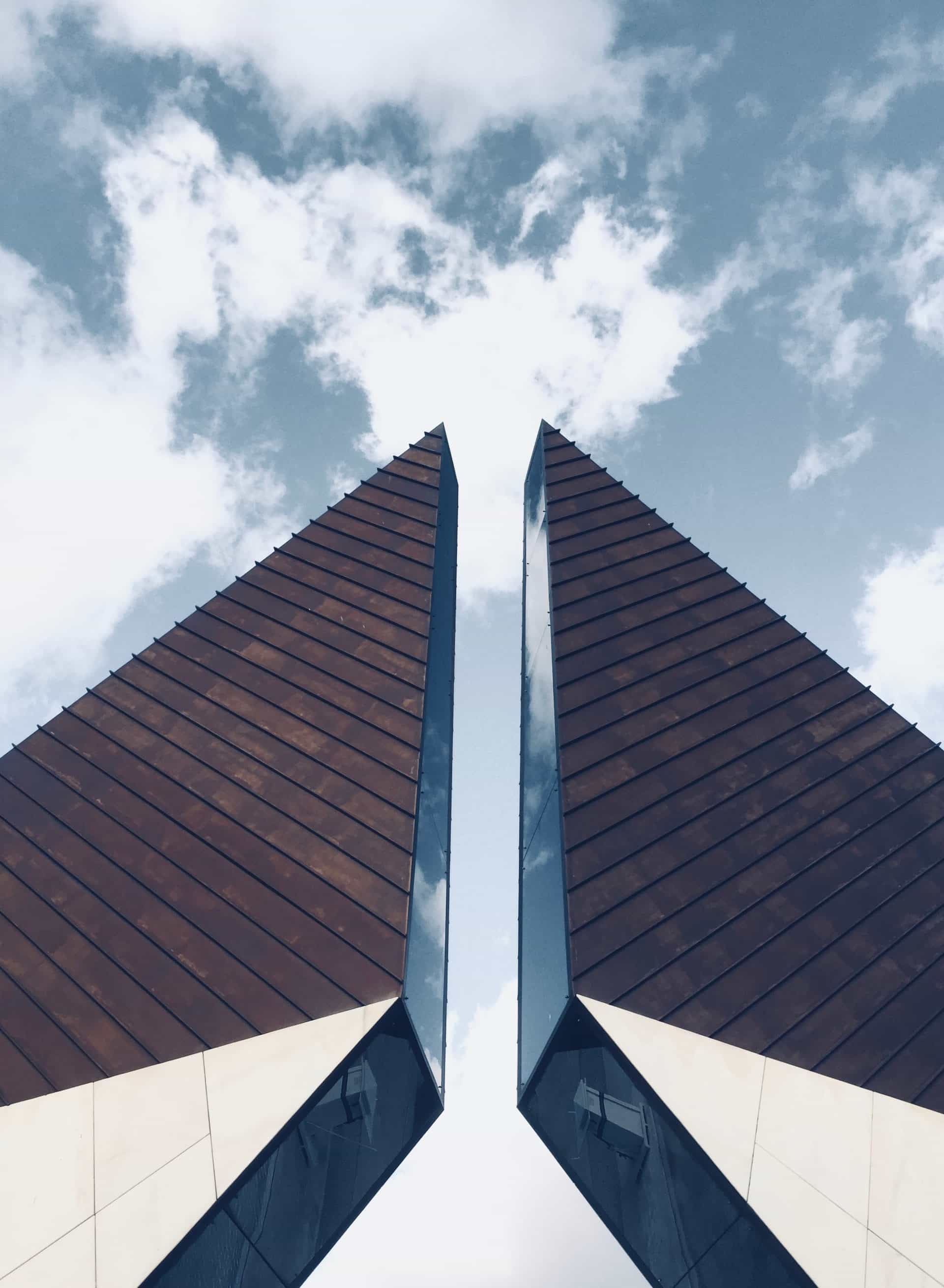 What is Product Marketing?
Before we dive into how product marketing operates in a PLG context, let's quickly define what product marketing is in the first place.
Product marketing sits at the intersection of product, marketing, and sales. The core responsibilities of product marketing include:
Developing positioning and messaging for products
Creating collateral and sales enablement content
Conducting market research and competitor analysis
Developing pricing and packaging strategies
Managing launches and releases
Training sales teams on the product
Planning events and field marketing activities
In essence, product marketing is responsible for understanding the market landscape and using those insights to shape how products are developed, packaged, priced, and brought to market. They serve as a bridge between products, sales, and the market.
| | Traditional Product Marketing | PLG Product Marketing |
| --- | --- | --- |
| Main Focus | Sales enablement | Full customer journey |
| Key Activities | Competitive research, product positioning, sales collateral | In-product messaging, usage data analysis, customer education |
| Core Skills | Market research, copywriting, project management | Data analysis, product intuition, cross-functional collaboration |
| Key Metrics | Sales pipeline influenced, collateral views | Product activation rates, retention cohorts, NPS |
The Evolution of Product Marketing in PLG
In traditional sales-led companies, product marketing plays a crucial role in equipping sales teams to close deals. They produce collateral, craft pitches, train reps on competitive positioning, and plan field events to generate pipeline.
But in a PLG company, deal-closing is not the top priority. The focus shifts to product-led activation, retention, and expansion. This means product marketing can no longer operate in a sales support capacity alone. Their role expands to focus more holistically on optimizing the entire customer journey.
💡
Audit your current product marketing content - how much focuses on education vs. sales promotion?
💡
Review the product onboarding flows - are they optimized based on usage data and drop-off points?
💡
Interview recent customers - are their needs reflected in current positioning and messaging?
Here are some of the key ways the product marketing role evolves in a PLG context:
1. Greater Focus on Product Experience
Rather than just building sales collateral, product marketing now closely partners with product teams to inform product design and UI/UX based on market research and customer feedback.
This includes activities like:
Conducting user research and usability testing
Creating user personas and journey maps
Providing guidance on in-product messaging and flows
Iterating pricing and packaging based on usage data
Managing the rollout of new features
The goal is shaping product experiences that drive user activation and retention.
2. Prioritizing Education Over Promotion
In traditional sales models, marketing collateral focuses on selling the product's benefits and differentiators. But in PLG, the focus needs to be more on educating users on how to successfully use and get value from the product.
This means creating tutorials, help centers, webinars, and in-app tips that teach customers how to derive maximum value from the product. Well-designed educational content is crucial for driving product adoption and retention.
3. Data-Informed Positioning
Rather than making positioning decisions based just on target personas, product marketing in PLG relies heavily on usage data and metrics to inform messaging and positioning.
By analyzing activation funnels, retention cohorts, and usage trends, product marketing can identify sticking points in the customer journey and optimize messaging accordingly. Data reveals how customers actually use and benefit from the product, enabling more precise positioning.
In sales-led companies, competitive intelligence focuses on gathering intel on competitors' pricing, packaging, and general positioning. But in PLG, the competition is just one click away, so feature-level analysis becomes more important.
Product marketing needs to audit competitors' products on an ongoing basis and provide guidance on relevant feature gaps that should be prioritized. This enables the product to stay differentiated and retain users.
Core Product Marketing Responsibilities in PLG
💡
Map out an ideal customer journey - identify gaps where positioning or content could be improved.
💡
Compile competitive intelligence reports tailored for key personas and use cases.
💡
Create a packaging optimization plan based on usage data across customer lifecycle.
While the nature of product marketing shifts in a PLG setting, many core responsibilities remain constant. Here are some of the key things product marketing should focus on:
Defining Target Customer Profiles
Develop detailed buyer personas based on customer research
Identify target use cases and customer segments to focus on
Maintain ideal customer profiles used by marketing and sales
Positioning the Product
Craft messaging frameworks that highlight the product's differentiation and value proposition
Create positioning statements tailored to each target persona and use case
Develop naming conventions and taxonomy for the product and key features
Competitive Intelligence
Maintain detailed feature comparison audits between the product and key competitors
Identify competitive threats and feature gaps to inform roadmap prioritization
Research competitor offerings, strategies, and messaging
Packaging and Pricing
Work with product and finance teams to develop pricing and packaging options
Set pricing strategy aligned to customer value perception
Optimize packaging to drive conversion across customer lifecycle
Sales Enablement
Produce sales collateral, decks, one-pagers, and FAQs to support sales team
Train sales team on competitive positioning and winning narratives
Create targeted commercial content for each persona and use case
Customer Education
Develop onboarding flows, in-app tips, and tutorials to drive user activation
Create help center documentation, webinars, and guides to support customers
Analyze usage data to identify areas where more education is needed
Market Research
Conduct customer interviews and user research to inform product decisions
Run surveys to gain market feedback on the product and messaging
Research market trends, emerging competitors, and partnership opportunities
Go-to-Market Planning
Craft integrated launch plans encompassing product, marketing, sales, and communications
Define narratives, launches, and events to support new feature releases
Collaborate with teams to map out transition plans from traditional sales to PLG
Key Attributes for PLG Product Marketers
💡
Assess current team skills against PLG requirements - identify skill gaps.
💡
Incorporate relevant PLG metrics into product marketer goal setting and reviews.
💡
Provide training on data analysis and cross-functional influencing skills.
To be effective in a PLG setting, product marketers need some differentiated skillsets from traditional B2B marketing roles. Here are some key attributes to look for:
Data-driven - Given the importance of usage analytics, strong data analysis skills are crucial. Experience with data tools like SQL, Python, or R is a plus.
Technical aptitude - Ability to understand technical product features in order to craft messaging and tutorials. Comfortable diving into detailed UI flows.
Product intuition - Strong instincts for identifying product gaps based on market or customer feedback. Can easily empathize with users.
Cross-functional collaboration - Product marketing in PLG requires tight collaboration with product, engineering, customer success, and sales teams. Ability to influence cross-functionally is critical.
Creative problem-solving - Inherent need to iterate, test, and find creative ways to overcome challenges across the customer journey. Relentlessly optimized mindset.
LEAN LaunchPad training - Taking a hypothesis-driven, experiment-based approach to product launches and positioning. Experience with growth marketing frameworks is highly advantageous.
Key Challenges for PLG Product Marketing
💡
Review processes and identify areas causing delays in positioning iterations.
💡
Institute usage data reviews - analyze and synthesize on a set cadence.
💡
Create guidelines for decluttering metrics and focusing on key north stars.
While a PLG model offers many advantages, it also comes with some inherent challenges from a product marketing perspective:
Data overwhelm - The abundance of usage data from a SaaS product can be overwhelming to prioritize and synthesize into clear insights. Having strong data skills and focus is crucial.
Speed imperative - PLG requires rapidly testing and iterating on positioning and messaging. Structures and approval processes need to be streamlined.
Sales friction - Transitioning sales teams from traditional relationships selling to PLG self-service models requires tactful change management and training.
Feature creep - Continuously expanding feature sets makes positioning and packaging more complex over time. Regular simplification and streamlining is needed.
Increased competition - With lower barriers to trial and onboarding, competition is more intense. Consistent innovation and differentiation is required.
Metric ambiguity - With so many usage metrics to track, it can be hard to determine which are truly predictive of business success. Focusing on a few key north star metrics is important.
Less promotional leverage - Driving awareness and consideration through traditional promotions and advertising has lower ROI in PLG. Product experience itself has to shine.
By understanding these dynamics, product marketing leaders can take steps to skill-up their teams and mitigate these challenges proactively.
Best Practices for Organizing PLG Product Marketing
💡
Interview senior stakeholders and gather input on ideal team structure.
💡
Map out a transition plan with timeline and goals for reorganizing.
💡
Plan team building activities to increase cross-functional collaboration.
The shift to a PLG model may require some restructuring of the traditional product marketing team. Here are a few best practices to consider:
Centralize into a single team - Consolidate disparate product marketing resources into one unified team to improve coordination and alignment.
Embed members into product squads - Assign product marketers to specific product squads to tighten collaboration and insights sharing.
Split digital vs. field - Divide team members into those focused on digital product experience vs. those doing field marketing and events.
Segment by persona - Have marketers own specific buyer personas to tailor messaging and positioning.
Hire specialists - Bring on dedicated roles for areas like competitive intelligence, research, and technical writing.
Shared enablement resources - Maintain centralized collateral repositories, enablement content, and Sales tools.
Agile team processes- Adopt agile rituals like standups, retros, and sprints to improve iteration speed.
The right structure will depend on your company's specific product portfolio and resources. The key is enabling tight collaboration and rapid execution.
Conclusion
The shift to a PLG model represents a major evolution in how products are brought to market and monetized. While the trend is generating huge excitement, it also requires virtually every department to reassess processes, resources, and skillsets - including product marketing.
By focusing more on data-driven positioning, customer education, product co-creation, and full-funnel optimization, product marketing can continue driving significant strategic impact in product-led organizations. PLG expands the product marketer's mandate beyond just supporting sales to crafting end-to-end customer experiences.
Equipped with the right strategies and attributes outlined above, product marketing teams can successfully make the transition and unlock new levels of growth in the exciting world of product-led growth.
1. What is product-led growth and how is it different from traditional sales-led models?
Product-led growth (PLG) is a business strategy focused on acquiring and expanding customers based primarily on product usage rather than traditional sales interactions. In PLG, the product itself drives user activation, onboarding, and expansion through built-in virality, sticky engagement, and in-app conversion. This contrasts with sales-led models that rely on outbound sales and account based marketing to land customers.
Key distinctions include:
Low-touch user sign-up vs. high-touch sales demos and negotiations
Driven by viral loops and user referrals vs. company-led promotion
Expansion through in-app conversion vs. account management and upsells
Data-informed packaging and pricing vs. manually customized deals
Self-service onboarding vs. dedicated customer success resources
So in essence, PLG focuses on leveraging the product itself as the main vehicle for growth rather than sales relationships and account management.
2. How does the role of product marketing change in a PLG context?
Product marketing shifts from being sales-support focused to taking a broader role optimizing end-to-end user journeys. Key changes include:
Greater focus on product design collaboration to drive retention and engagement
Prioritizing educational content over promotional materials
Leveraging usage data to inform positioning vs. just persona research
Ongoing competitive feature analysis vs. broader positioning research
Planning integrated launches across functions vs. sales enablement alone
Essentially product marketing expands beyond supporting sales to crafting experiences that convert users into happy, long-term customers through stellar self-service journeys.
3. What are some best practices for organizing product marketing teams for PLG?
Some best practices include:
Centralizing all product marketing functions into a single agile team
Embedding team members directly within product squads when possible
Segmenting by specialization (research, competitive intel, enablement, etc.)
Assigning ownership by persona to tailor positioning per segment
Maintaining shared enablement resources like document repositories
Adopting agile rituals to improve iteration speed and coordination
The optimal structure depends on the company and resources available. The key is enabling tight collaboration across product, engineering, and customer success.
4. What metrics should PLG product marketing teams focus on measuring?
Important metrics include:
Product qualified lead (PQL) conversion rates through the signup flow
Time-to-first-value and time-to-proficiency during onboarding
Product adoption across key workflows and features
Retention rates and cohorts over time
Net promoter (NPS) and satisfaction scores
Expansion/upsell conversion rates and revenue contribution
Competitive win/loss rates for targeted deals
Usage data and adoption metrics take priority over vanity metrics like impressions or pipeline created.
5. What are important skills and attributes for PLG product marketers to have?
Critical skills include:
Strong analytical abilities - SQL, R, data visualization
Technical aptitude to work closely with engineers
Product intuition and user empathy
Cross-functional relationship building
Creative problem-solving and optimization
Agile teamwork and rapid iteration abilities
Mindsets like relentless optimization, user focus, and continuous learning are also crucial.
6. What are some key responsibilities product marketing retains in a PLG model?
While the nature of activities evolves, core responsibilities remain:
Developing positioning frameworks and messaging
Competitive intelligence and market research
Pricing and packaging strategy
Sales enablement and readiness
Customer education through lifecycle
Market trends analysis
New releases and lifecycle management
Persona and ICP definition
7. How can product marketing help drive product adoption and retention?
Key ways include:
Conducting usage data analysis to optimize onboarding flows
Creating in-app tips, prompts, and tutorials to guide users
Developing help center documentation and webinars
Providing UX writing services to improve in-product messaging
Running beta and early access programs to get feedback
Managing new feature rollouts and change management
Essentially product marketing plays a key role in crafting educational experiences that drive user adoption and long-term retention.
8. What are some challenges product marketing can face in a PLG model?
Top challenges include:
Data overwhelm from expansive analytics options
Pressure for rapid iteration on positioning and messaging
Sales team resistance to transitioning from relationship selling
Ongoing need to streamline expansive features
Heightened competition with low barrier trials
Lack of promo leverage to drive awareness
9. How should product marketing collaborate with other functions in a PLG company?
Key partnerships include:
Product - likelihoods to inform roadmap prioritization based on data
Engineering - technical writing and customer education
Sales - narratives and training to transition to PLG
Customer success - churn analysis and retention optimization
Growth - experimentation and optimization of conversions
It's critical for product marketing to synthesize insights across the customer journey.
10. How can companies transition traditional sales teams to PLG models?
Guidance includes:
Provide extensive PLG training and education
Phase changes gradually vs. overhauling completely
Incentivize desired PLG behaviors and metrics
Identify PLG champions within the sales team
Add specialist roles like sales development reps
Celebrate quick wins and momentum
Solicit constant feedback during transition
Change management is just as important as strategic adjustments.
---