Why your B2B Business should have a Webflow site
A Webflow site means your business can focus on what matters: selling, developing, and getting clients. They provide an easy to use interface for both your employees and your clients.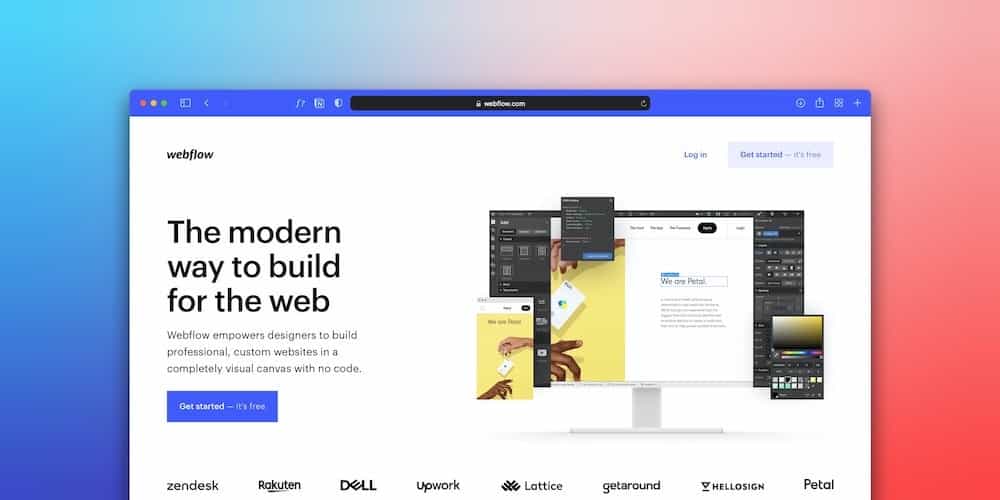 You're in business, so you know how hard it is to get your name out there. You want a website that represents your brand and gets customers to take action. And if you're like most B2B companies, you don't have the time or resources for a custom-built site. But with Webflow sites, you can get all that and more!
You can design without code.
If you're a designer, Webflow is the perfect tool for you. It's a visual website builder that allows users to design a website without code. You can use the same tool to design and build your site without switching back and forth between different platforms.
Webflow has been around since 2013 and has been used by some of the world's biggest companies, including Sony, Microsoft, Time Inc., Nestle, and Toyota Motor Sales USA.
Webflow is a great tool for designers because it allows you to design in the browser, which means you can see your changes instantly. The interface is very intuitive and easy to use—even if you have no coding experience. You can easily drag and drop elements around your page, add text and images and customize them all using visual tools rather than code.
Get a unique website, fast.
Webflow is a nifty tool you can use to create your own website. You can set up a landing page in under an hour and start building a full marketing funnel.
Webflow allows you to create more than just another landing page. It's designed to be built and managed by marketers, not developers, so there's no need to send content requests or wait on your IT team before launching it live.
With Webflow, B2B websites are designed with conversion in mind, which means that they'll look great on any device (desktop/laptop computer, tablet or smartphone). This also means that they won't require updates every time a new version of Chrome or Safari is introduced—as long as the site remains responsive-design compliant (meaning it works across all devices), updates will only apply where needed instead of updating everything at once!
You're in control of your content.
Your website is yours. You can change your website's text, images, and other content whenever you want. You can change the design of your website whenever you want. You can add new pages to your website whenever you want. And if there's something else that needs adding or editing in your Webflow site, like new functionality or a page that isn't showing up properly? Just do it!
With a WordPress site, none of this is possible; with a WordPress site, all changes must be made by someone who has administrative privileges over it—which means they need access to its server where all those files are stored (and thus access to all of its data).
That might not be an issue for some companies but for others—such as those with sensitive information about their customers—it would be very problematic indeed because it means giving one person (or group) full control over everything about their business's online presence for every aspect of their operation: marketing materials; customer service support; product sales pages; etc."
Tell the story of your business.
Webflow sites are designed to tell the story of your business. We make it easy for you to focus on the most important aspects of your brand and what's unique about you, even if you aren't a designer. Our templates are built with B2B Marketing and SEO in mind, so you are primed to achieve your goals.
Webflow allows you to build an engaging site quickly using their custom drag-and-drop tool that allows designers and non-designers alike to create beautiful sites without needing any coding experience or spending hours learning how to code. With Webflow's impressive library of free design elements (like icons), fonts (like Google Fonts) and rich media options (like video backgrounds), building websites has never been easier!
Webflow sites are built with B2B Marketing and SEO in mind, so you are primed to achieve your goals.
Webflow is a design tool that allows you to create beautiful websites without writing code. This means it's perfect for non-technical teams and B2B companies, as well as anyone who wants to invest in their brand but doesn't want to spend months learning how to build a website from scratch. If you are looking for a tool that allows your team to work together and create a website that suits your brand and tells your story, then Webflow might just be the answer!