It's Time For PMMs To Start Thinking Like CEOs
Great product marketing is not just about content. It's a vibrant, dynamic, strategic process that brings together great people, methodologies, and tools in order to create compelling experiences for customers.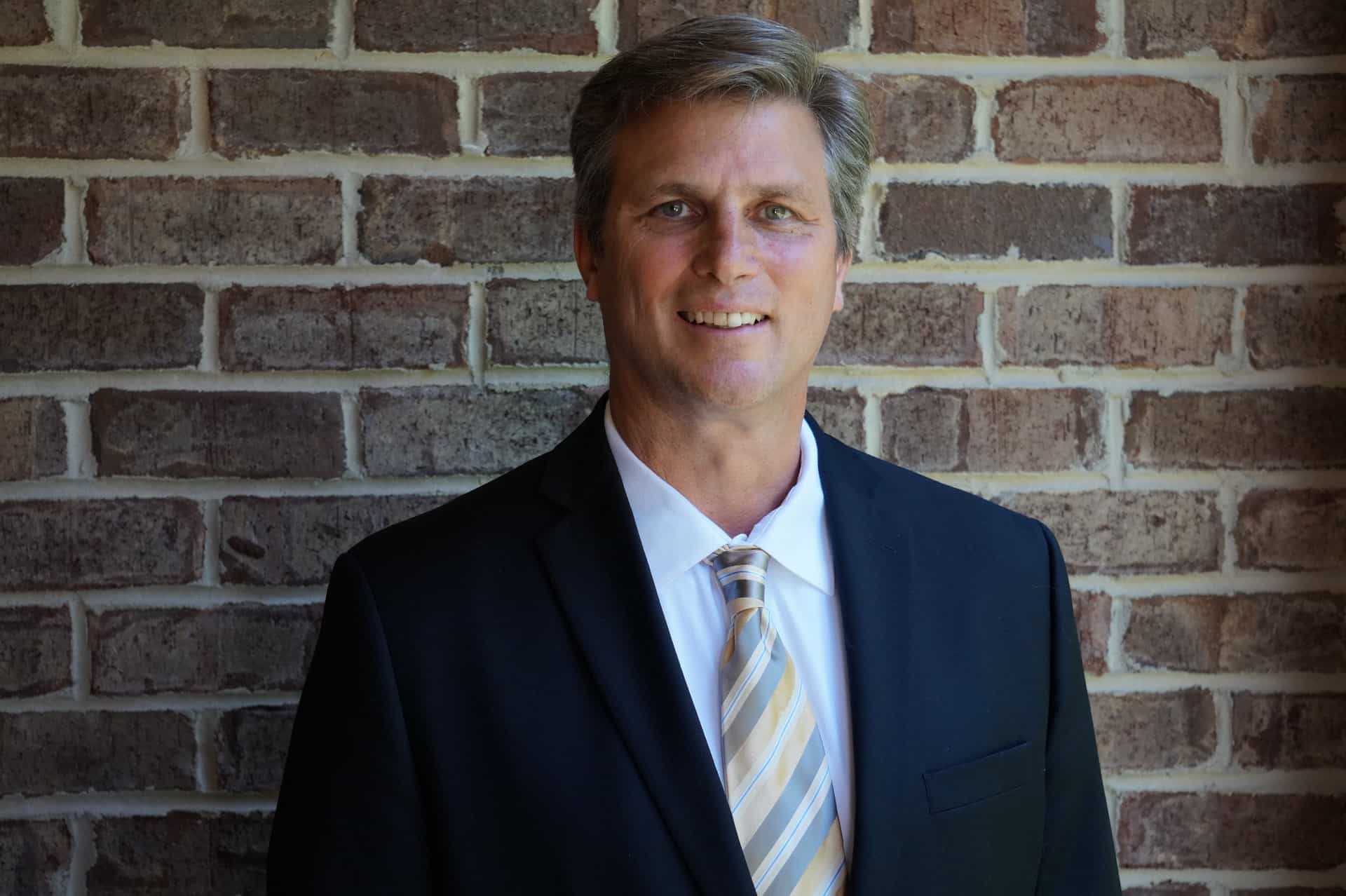 The product marketing manager role is one of the most exciting and rewarding jobs in marketing. It's also notoriously difficult to define. The role itself has evolved and changed multiple times over the past decade, and each new PMM seems to have a slightly different title, job description, and set of responsibilities than the last. But all that is about to change if it hasn't already changed for you.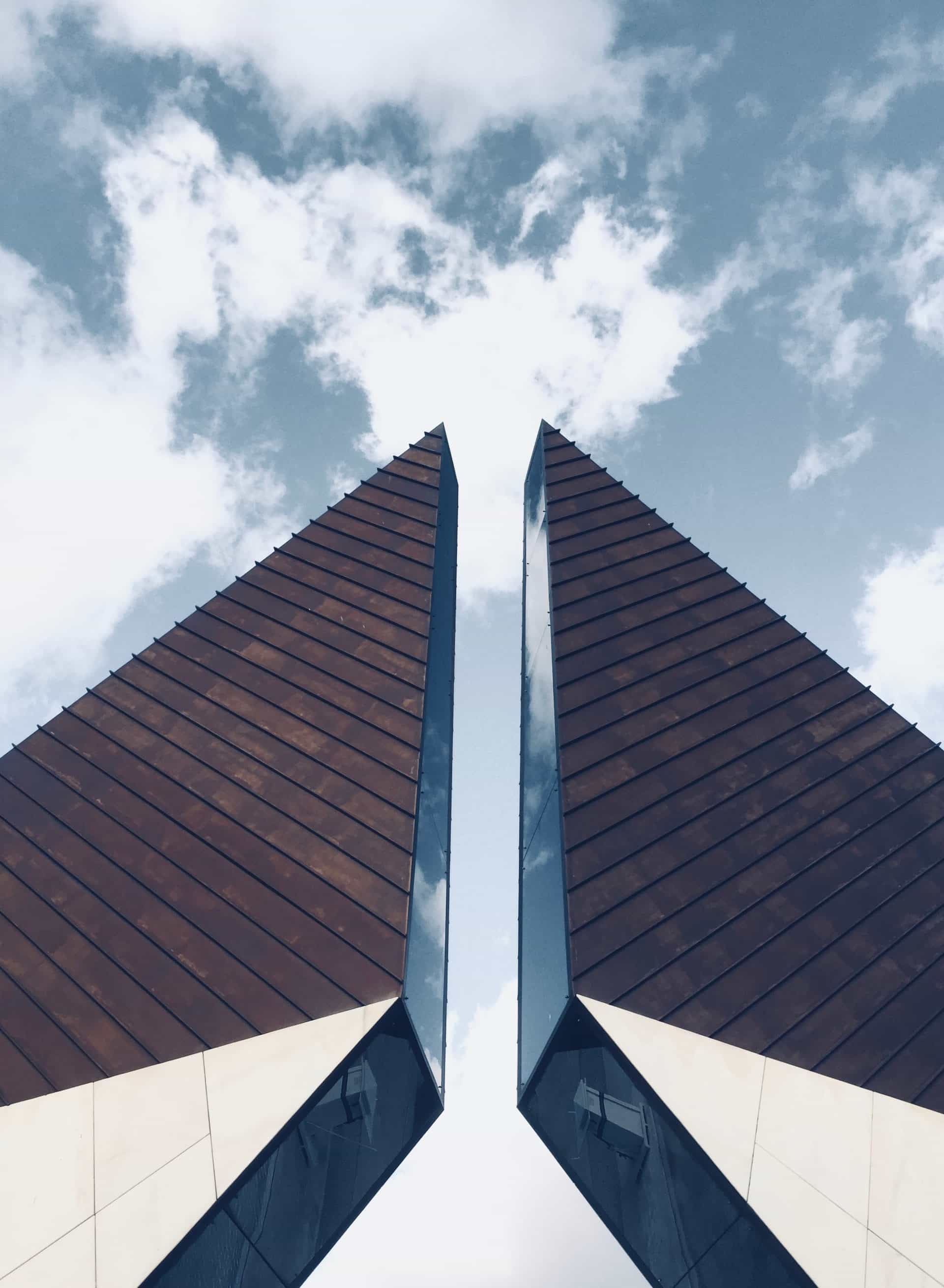 The growth-obsessed world we live in today demands more from all of us—no matter what our roles are—and product marketing managers are no exception. As such, we need to start thinking like CEOs: setting goals, making plans to meet those goals, and getting into the weeds on every aspect of our business that can help us achieve those goals. That means getting involved with everything from customer feedback to revenue growth. If you're ready for a super-sized version of your traditional PMM responsibilities (or even if you're not), here are a few areas where product marketers should look beyond their standard titles and become more like CEOs: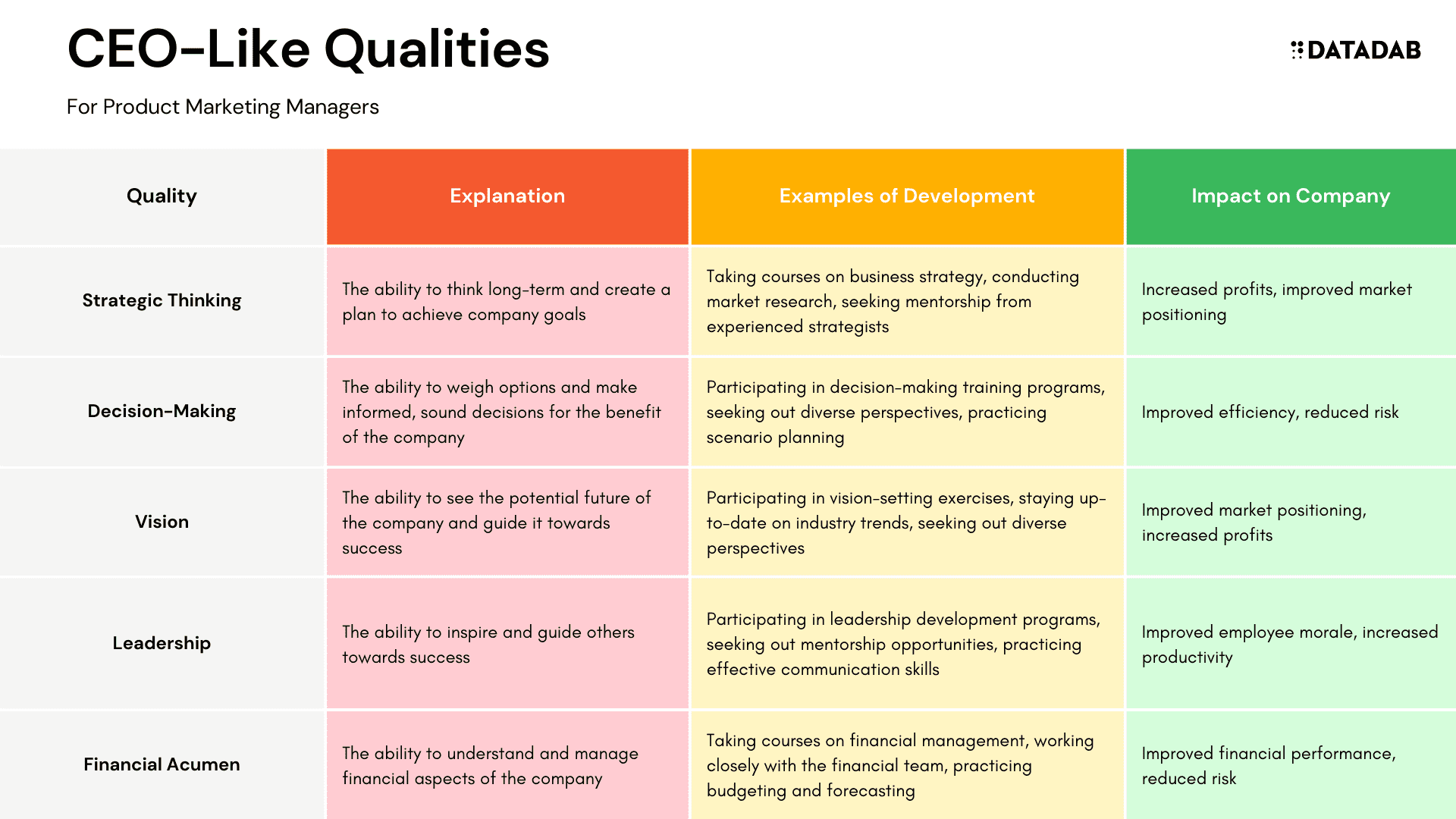 Demand-Side Growth
There are many things for PMMs to consider as they move up the ladder, but perhaps the most important is their ability to see the big picture. To get a CEO-level mindset, a PMM should be able to look at the product data and understand how it fits into the overall business strategy. It's not enough just to look at what works or doesn't work with your product; you need to understand why it works or doesn't work. Only then will you be able to determine where your team needs help (or even if they need help) and where they can make changes on their own.
PMM Should Own The Funnel And Revenue Attribution
Another CEO mindset is to own the funnel and revenue attribution. PMMs should be responsible for revenue growth, which means identifying where your revenue is coming from. You should be able to look at a report that breaks out each of your top sources of traffic, as well as how much you're spending on each channel and what percentage of overall revenue is coming from each channel. If one channel is way off base compared to others, it needs a closer look.
In addition, you need to have visibility into how much money each project costs before it even goes live so that you know if they will make any money. You can do this by creating estimates based on assumptions and historical trends about traffic and conversions over time so that when they launch, they won't get hit with too many surprises later.
Like CEOs, PMMs Should Invest In Their Team
Like CEOs, PMMs should invest in their team. They shouldn't be afraid to hire people who are better than them, who have more experience than them, or who have more talent than they do. This is not a ridiculous idea. Let's look at why it makes sense:
You will not get very far in life if you try to do everything yourself. If it were possible for one person to do everything alone, then we would all be billionaires by now. We need other people around us with different strengths and weaknesses so that together we can accomplish great things.
Hiring good people doesn't mean your role will change entirely and become less critical (unless you want it to). Hiring good people gives you more freedom because those high performers are able-bodied enough to take on some of the workload themselves.
The best way for PMMs to grow their careers is by hiring people better than themselves instead of hiring everyone else has hired first.
PMMs Should Stop Worrying About What Everyone Else Is Doing & Focus On Themselves
PMMs need to stop obsessing about other tools, products, and competition and start thinking about themselves and their own goals instead. Focus on your product first, then move on from there:
Focus first on what matters most to your audience.
Then focus secondarily on competing products within this space.
The PMM Role Has To Become More Strategic & Analytical
PMMs, along with all their tactical arsenal, must think strategically and analytically. They need to be able to look at the big picture while also getting into the nitty-gritty details and understand how each aspect affects one another.
Think about it: if a project manager can't make good decisions for her team, what does that say about her abilities? How can she expect them to follow through if she's unsure how to handle certain situations? Likewise, a PMM must know what questions need answering for everyone on their team—and even other teams within their organization—to succeed.
You want a PMM to think like a CEO because they're responsible for ensuring every team member is working toward goals that will ultimately benefit the entire company or organization.
Marketing Overviews Are Over, Actionable Data Wins (Every. Single. Time.)
Good marketing leaders don't just care about data—they're the champions of data. They use it to make decisions, inform their decisions and make better decisions faster. But that's not enough. The best PMMs take this one step further by using their knowledge of what works (and what doesn't) to create a culture where marketing teams constantly look for ways to improve and iterate on their campaigns.
The most successful PMMs have spent hours studying different tactics and tracking how they perform on various platforms over time. From there, they can determine what works best in certain situations and build a plan around them without relying on guesswork or gut instinct alone.
Why You Need To Stop Creating Generic Content and Start Focusing On Your Audiences
To reach your customers, you need to know them. You need to understand their needs and wants, the types of products or services they're looking for, and how those things are different from other companies offerings.
You also need to consider how competitors are doing what they do. If a competitor has beaten you at understanding their customers or offering an excellent experience, then that's something for you to look into too.
Product marketing managers have a role to play in everything from customer feedback to revenue growth.
As a PMM, you're the one who's responsible for making sure that your business team is getting as much information as possible from customers, prospects, developers, and other stakeholders. You'll want to be at the center of all conversations related to customer feedback so that you can make informed decisions about the product roadmap and what features are most important for growth.
The future is bright for product marketers, but it will be full of challenges. Product marketers need to develop new skills that are traditionally thought of as "leadership" skills. In particular, they should start thinking about the long term and creating value that extends beyond the bounds of their own companies.