What to look for when hiring a SaaS marketing agency?
There are loads of SaaS marketing agencies in the market. How do you know if you are getting what you are paying for? Everyone is claiming to be the marketing experts these days. So how do you filter out the bad ones?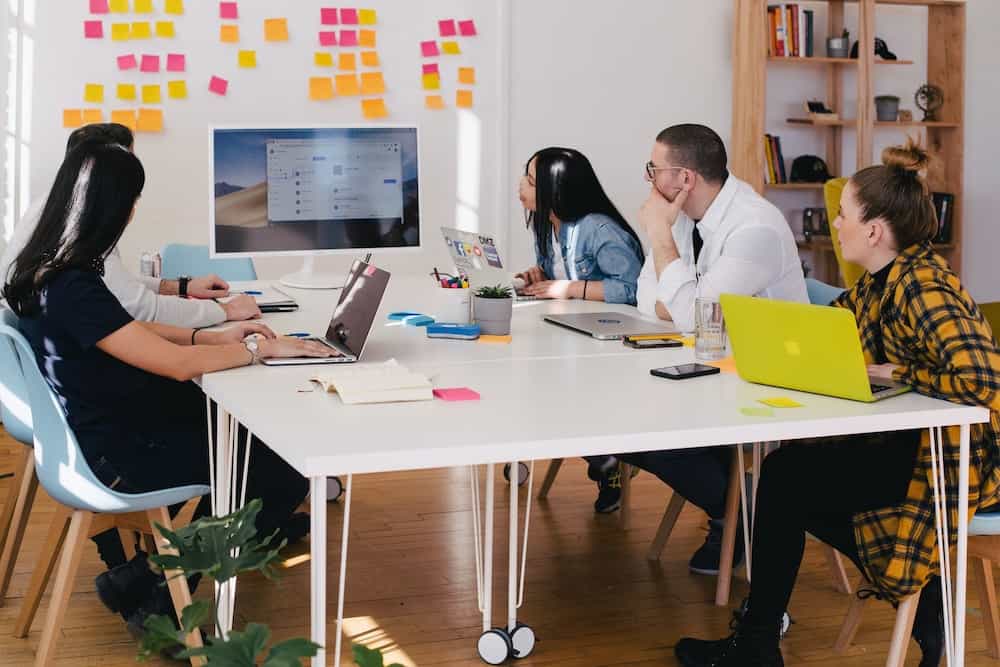 If you're in the market for a SaaS marketing agency, it's important to do your research.
Hundreds of agencies are out there, so knowing which will provide the best return on investment can be challenging. In this post, we'll go over some of the factors you should consider when hiring an agency so you can find the right fit for your business.
Research the agency's portfolio
The best way to understand a company's capabilities is by looking at its portfolio. You can do this in several ways:
Go to the agency's website and see if they have an online portfolio section. If so, look at what kinds of businesses they've worked with and what kind of projects they've done for them.
Check out the agency's social media accounts. We're talking Facebook, Twitter, LinkedIn—all of them! It gives you a good idea about how well-established they are and how much experience they have working with startups like yours by checking out who they're following on Twitter or who follows them back (for example).
Look at their blog posts and case studies to understand how creative/strategic they are when solving problems for clients like yours. This will help give insight into whether you want this agency to work alongside your team during future projects.
See if the agency uses a proven SaaS marketing plan framework
A proven SaaS marketing framework is an excellent way to ensure that the agency you hire will be able to help you achieve your goals.
There are many different frameworks, but they all have one thing in common: they're designed to help you succeed as a SaaS company by implementing a structured growth plan.
They do this by laying out short-term, mid-term, and long-term goals for your business and breaking them down into achievable steps. This allows you to see precisely what actions need to be taken for you to reach those targets.
A SaaS marketing framework is designed to help you reach your goals, but it's also an excellent way to see whether or not the agency you hire can provide the services you need. A good SaaS marketing agency can show you its process and explain how it would use your framework to help your company grow. By asking them questions about what steps they would take to implement this plan and whether it matches up with what
Check if their content gets results.
When looking for a SaaS marketing agency, checking if they get results is essential. This means checking out their content marketing strategy and seeing how they are performing against that strategy. You should also check out their distribution channels and see how many people engage with their content outside the website, like on Facebook and Twitter or in person at events.
The creation process should also be closely examined because this is what makes or breaks an agency's content plan. Some agencies throw together some blog posts every week with no real thought behind them, while others will create custom-tailored campaigns based on your needs as a company. To truly determine whether an agency is right for you, it might be helpful to try working with one first so that you know what kind of experience they provide before hiring them full-time.
Assess whether the team is experienced with your type of software
Before hiring a marketing agency, it's vital to assess whether the team is experienced with your software. You want to work with an agency that knows the ins and outs of your industry and can help you establish a unique voice within it.
A good indicator that a marketing agency understands your industry is if they have experience working with other companies in your field. If your product is cutting-edge CRM software and they've done similar work for other CRM providers like Salesforce or Microsoft Dynamics 365, they should be familiar with the nuances of these products.
When looking at their team's experience, also look into specific elements like:
Their knowledge of your product or service (for example, if they don't know all its features)
The market size and demographics (how many people use this product?)
Competitors' strategies
Check the agency's site's SEO
When you're looking for a SaaS marketing agency, make sure to check their website. Does it have a lot of organic traffic? Is it well optimized? If not, how can that be improved?
A good SEO audit will tell you what needs to be fixed and how to fix it. You'll want to hire an agency that understands SEO best practices and can use this information to improve your site's rankings in search engines like Google. The first step is getting an audit done by a professional who knows what they're doing—a capable SaaS marketing agency should know enough about SEO that they don't need someone else's help when performing audits on websites they've built or consulted with clients on.
Take the time to choose a vetted agency.
When selecting a SaaS marketing agency, a key factor is finding an agency that's a good fit for your business. An excellent place to start is by looking at their portfolio and making sure they have experience in your industry. You should also look for a proven framework to follow and ensure they have a good track record of results. Make sure they are up to date with SEO and always stay on top of the latest trends in digital marketing so you can stay ahead of the game!
Conclusion
These are just some things you should look for when hiring an agency. Take your time and research to know that your company is getting the best possible marketing services from a trusted partner.