Introduction

Need your YouTube videos to reach a global audience?
On average, two-thirds of YouTube watch time comes from outside your own country. To make your YouTube videos available to a worldwide audience, consider translating them into multiple languages. There are viewers speaking 75 different languages watching YouTube every day, and they're probably interested in your amazing content.

Translated videos will encourage viewers from other regions to understand and enjoy your videos. Whether your audience is foreign, or you're considering expanding, translating your videos should be a no-brainer.

It's also helpful for hard-to-hear or deaf audiences. Having provisions for audiences like these go a long way in achieving more views and getting in more subscribers (and helping to keep you ADA-compliant).

Why should you translate Youtube videos?
In a nutshell, there are three main reasons why you should be considering to translate your YouTube videos:
Translated metadata can increase a video's visibility and discovery. Translated titles and descriptions will display search results on YouTube for viewers speaking other languages.
Viewers who speak other languages can also find and watch your subtitled videos.
Even captions for the same language as the video will make them accessible for hard of hearing viewers or viewers in noisy environments.
But how do you know if your channel is ready for a global audience? Start by reviewing the "Create an audience" tab in YouTube Analytics to see where your audience is coming from. When you see loads of watch time coming from countries whose people speak languages other than your own, and you think your content will be interesting to them, check out the translation options on YouTube.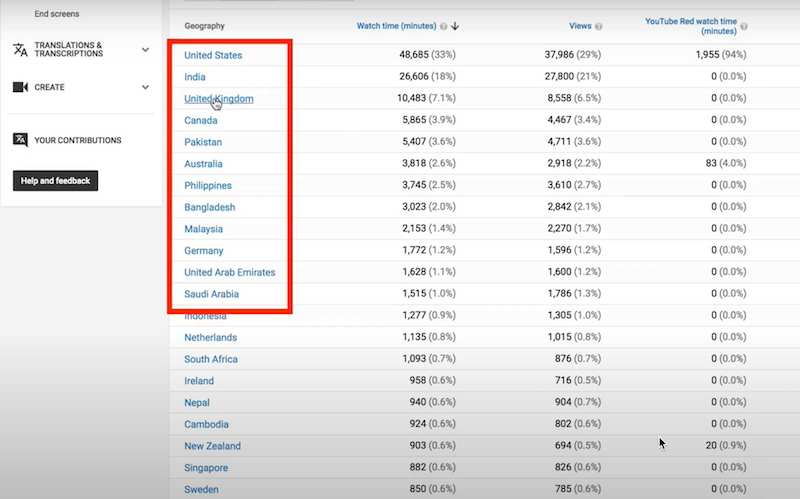 What are CC and Subtitles?
CC or Closed captions are written transcripts of a video displayed visually on the computer. You will extend the reach of your channel by offering viewers the option to read words rather than just listen to them. In some languages (English, Dutch, French, German, Italian, Japanese, Korean, Portuguese, Russian, and Spanish), auto-generated captions are also available, and viewers can turn them on and off.

Subtitles, on the other hand, are translations of closed captions. You can offer the option of translating the spoken words to viewers who don't speak the same language. Through "Community contributions," you can crowdsource the translation or write and translate it yourself.

Translated titles and descriptions allow making your videos more discoverable by viewers who speak foreign languages as they are indexed in the search results. The best way is to translate the title and description and also have matching subtitles in the same language.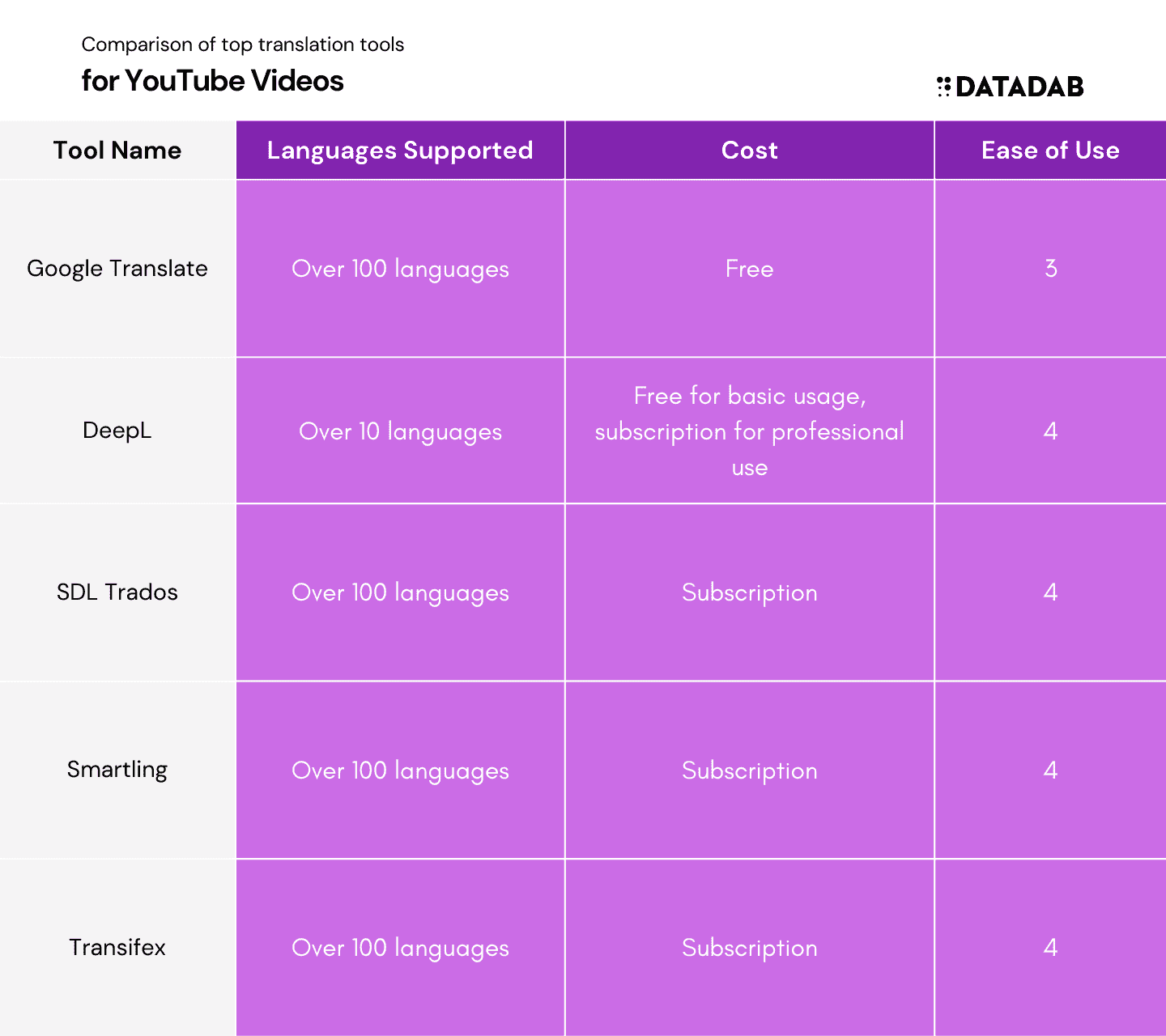 So how to translate my videos?

There are two ways to do that.

1. Either you yourself take charge of it all and start using Google Translate or some agency or an individual to translate captions, titles, descriptions, and subtitles for your videos.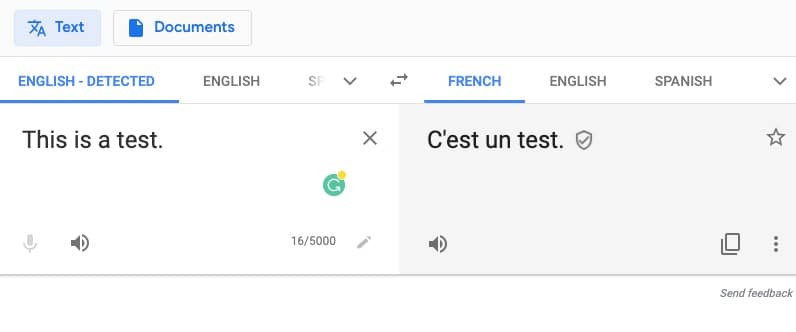 2. Or, you take help from the community. Your viewer community can help you reach a broader audience by adding title, definition, subtitles, and captions to your videos. When you have the same language captions, your community will send translations to help you reach a global audience. You can manage that content by reading, editing, posting, flagging, or rejecting it. Your community can also evaluate the content, and it will be automatically published when it receives enough reviews.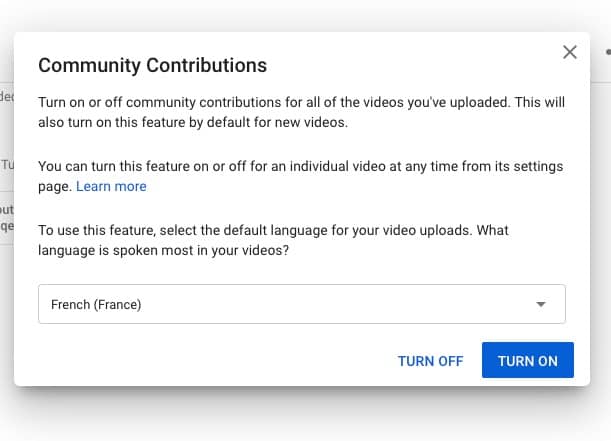 Relying on your viewers community is a great way to get your videos translated into other languages. The only downside is the process is slower than you'd like.

Adding own subtitles and closed captions
Login to your YouTube Studio. On the left sidebar, choose Subtitles.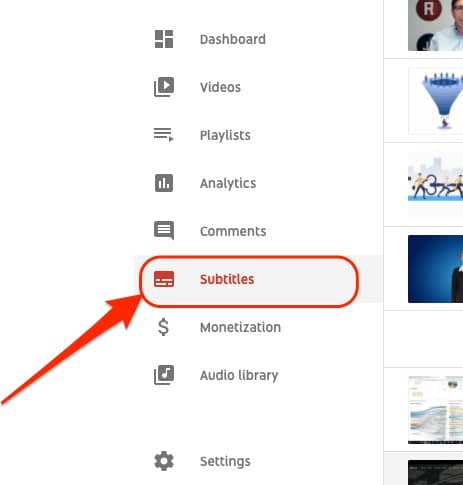 Select the video you want to edit. Click add language and pick your language. Click ADD under subtitles.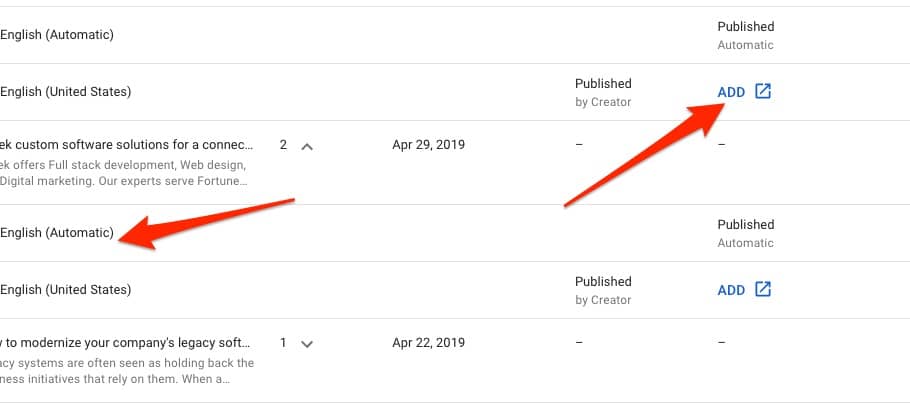 Go ahead, play, and pause your video and add captions accordingly. Don't forget to add text explaining other video sounds like [applause] or [thunder], so viewers know what's happening in the video. Repeat the same steps for additional captions, then publish.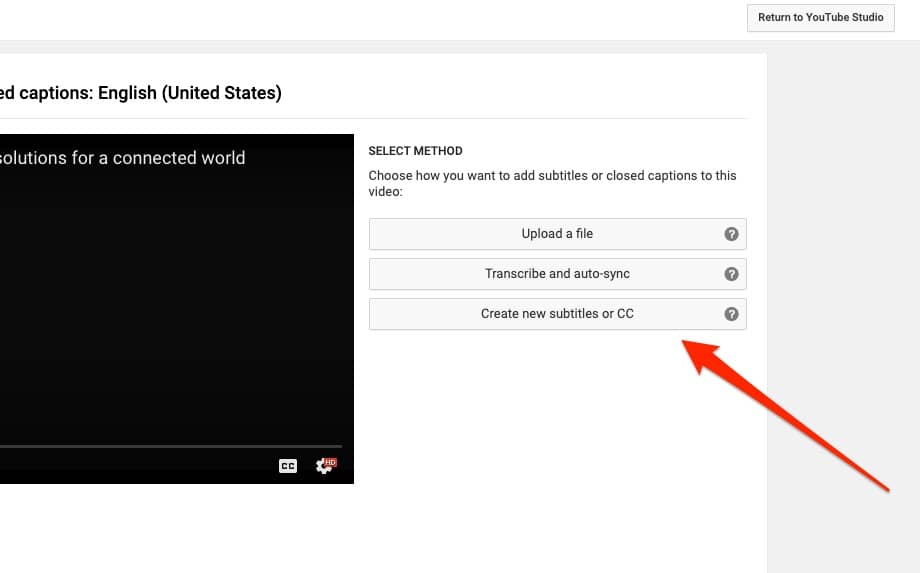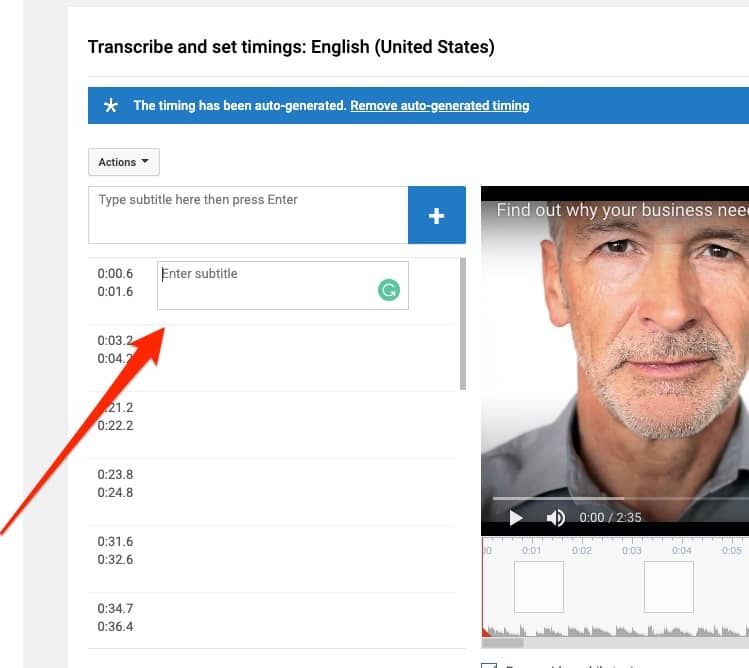 Uploading the subtitle and captions file

If you have a subtitle already, you can add it to your video. These types of files contain both the text and time codes for when to view each line of text. Some files also include information about the position and style, which is particularly useful for viewers who are deaf or hard of hearing.

Make sure that your file form is supported on YouTube before starting.

SRT is one of the most common subtitle formats, and this is how it looks like: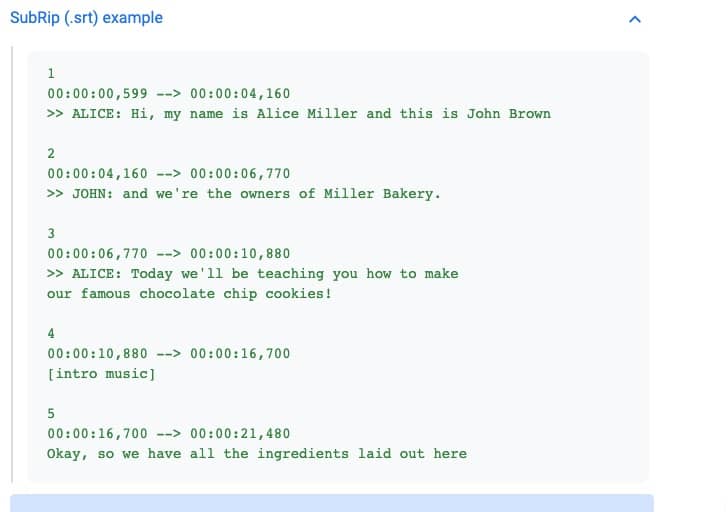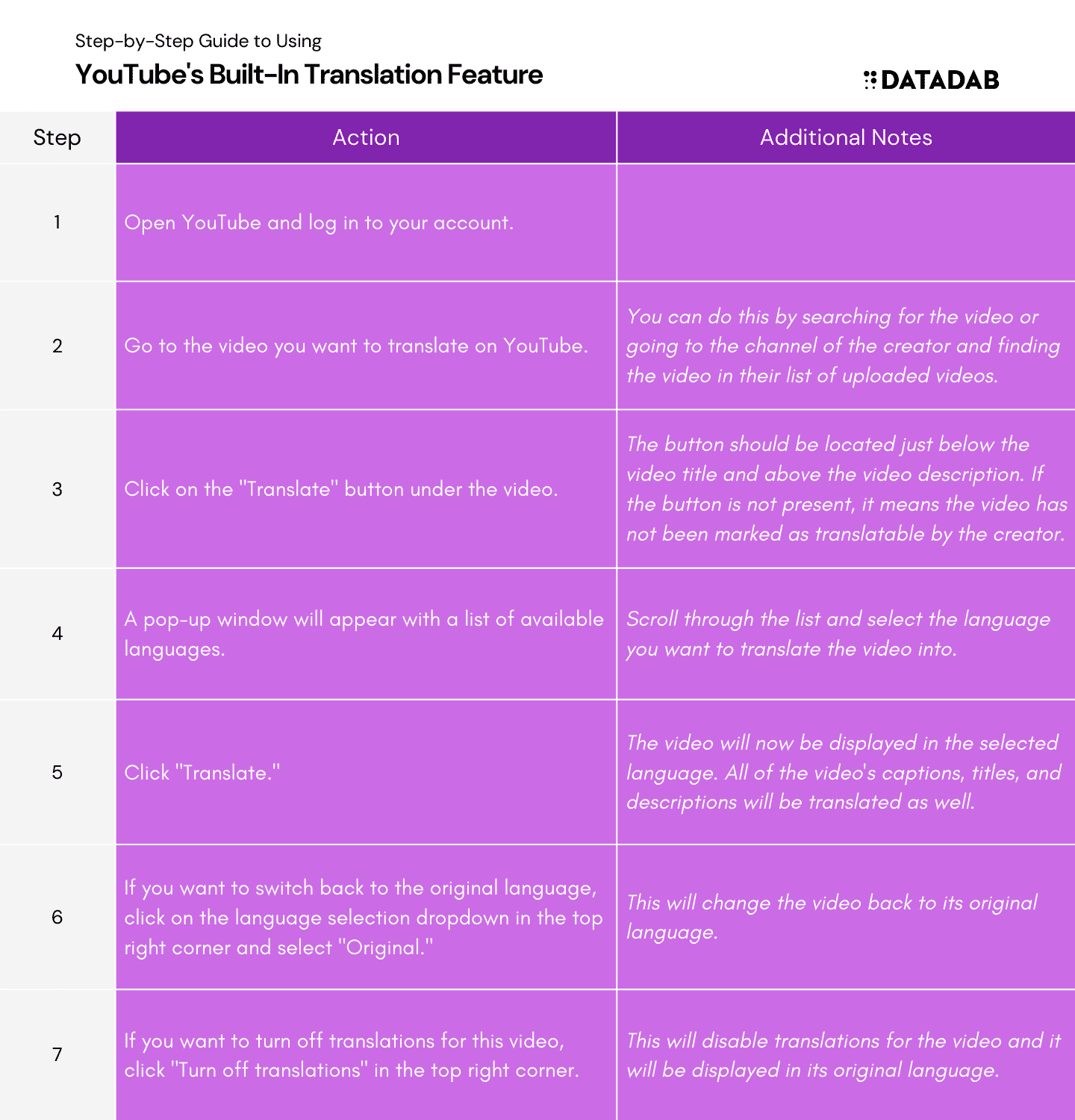 Automatic captions
Automatic captions are available for these languages: English, Dutch, French, German, Italian, Japanese, Korean, Portuguese, Russian, and Spanish. So if your video is in any of the above languages, you can make use of this feature. It's pretty useful as its quite accurate, and it saves you a lot of your time.
Translating video titles & descriptions
You should also add video titles and descriptions so your audiences can find the videos in their own language.

Login to your YouTube Studio. On the left sidebar, choose Subtitles. Select the video for which you want to add the translated title and description. Choose the language you wish from the dropdown. For instance, in the example below, I selected French. Under the "Title & Description" field, select Add. Go to Google Translate, get the translated content and enter the new translated title and description, and select Publish. That's it. Simple, isn't it?